News
Showing 111-120 of 210 items.
Wednesday 18 November 2015
We love theatre. It's what we publish. And as our readers and followers, we reckon you do too. So as Wednesday 18 November marks #LoveTheatreDay 2015, we've put together a great offer to help you celebrate.

From 10:00 GMT on Wednesday 18 November, all Nick Hern Books titles are available at 50% off via our website, for 24 hours only!

Whether you're searching for the perfect Christmas gift for someone special, a book to help you develop your skills and advance your career, or just a great read, then look no further.
Plus, get free UK postage & packaging on all orders of £30 or over.

Our #LoveTheatreDay Sale ends at 10:00 GMT on Thursday 19 November. So don't miss your chance to grab a bargain – click here for more information, and get shopping!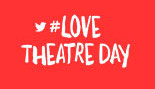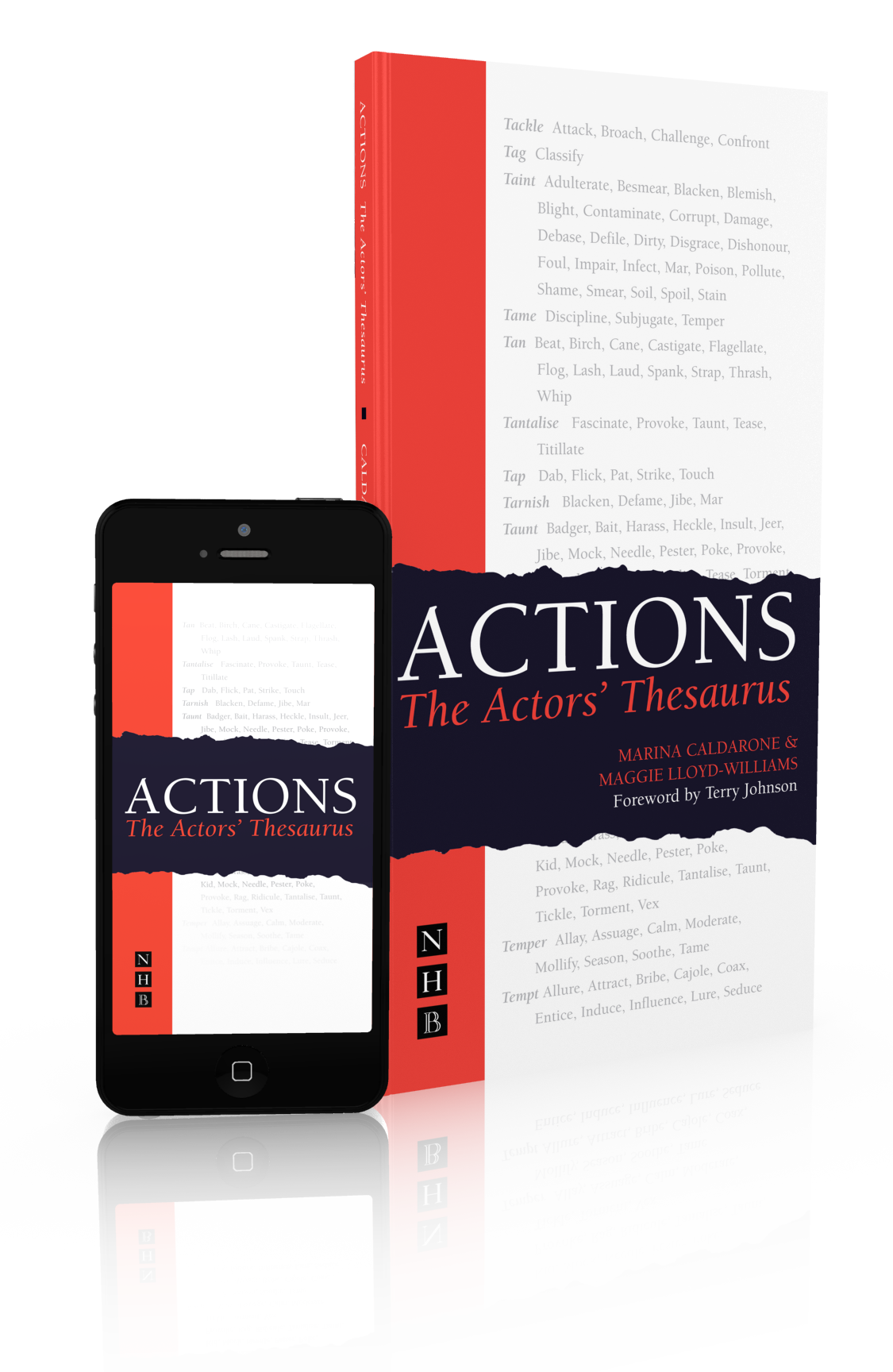 Actions: The Actors' Thesaurus, the first app designed for use in the rehearsal room and based on the bestselling book by Marina Caldarone and Maggie Lloyd-Williams, is now available at the special discounted price of £2.99 until 8 November (prices will vary in other currencies).
Actions: The Actors' Thesaurus is a fully searchable, easy-to-navigate thesaurus of active verbs, that helps actors refine their acting choice until they find the action they require to make each line come alive.
Features include:
A to Z search, and predictive search function
Emotional groupings to help you pinpoint the action you require
Bookmark, note-making and random word functions
Share your actions on social media or by email
Full instructions on how to use actioning in rehearsal, plus how to use the app
For actors at all levels and of all ages, Actions: The Actors' Thesaurus will revolutionise how you rehearse. Once you've started using it, you'll wonder how you ever managed without it.
'If you want to act, or act better, Actions will take you a long way on the journey to excellence' - Terry Johnson
'Condenses all the usefulness of the book into a neat little app. Absolutely invaluable!' - App Store user review
For more information, and to download your copy now, click here.
Leading theatre publisher Nick Hern Books is delighted to announce that the Nick Hern Books Collection is now available on revolutionary, award-winning platform Drama Online. The collection, which features titles by some of the best UK, Irish and international playwrights working today, adds hundreds of plays to this essential online educational resource.
The Nick Hern Books Collection includes:
Modern classics from Howard Brenton, Jez Butterworth, Caryl Churchill, David Edgar, Helen Edmundson, Liz Lochhead, Conor McPherson, Rona Munro, Enda Walsh and Nicholas Wright
Titles from the popular Drama Classics series, including foreign works in translation from Nikolai Gogol, Alfred Jarry, Molière and more
Fifteen plays by leading twentieth-century dramatist Terence Rattigan, each with an authoritative critical introduction
New writing from exciting contemporary dramatists such as Mike Bartlett, Alecky Blythe, Alexi Kaye Campbell, Vivienne Franzmann, debbie tucker green, Ella Hickson, Lucy Kirkwood, Nina Raine, Jack Thorne and Tom Wells
Developed in partnership by Bloomsbury Publishing Plc and Faber and Faber Ltd, Drama Online (www.dramaonlinelibrary.com) was launched in March 2013 as a response to increasing demand for a high-quality online research tool for drama and literature students, professors and teachers.
Available for institutional purchase and already used by schools, colleges and universities around the world, the award-winning Drama Online introduces new writers alongside the most iconic names in playwriting history, providing contextual and critical background through scholarly works and practical guides. Unique Play Tools with Character Grids, Words and Speech graphs and Part Books offer a new way to engage with plays for close study or for performance.
The Drama Online library features the pre-eminent theatre lists of Methuen Drama, the Arden Shakespeare, Faber and Faber and Nick Hern Books, as well as production photos from the Victoria and Albert Museum and The American Shakespeare Center and audio plays from L.A. Theatre Works. Further collections, including filmed stage productions from Shakespeare's Globe, are scheduled to launch soon.
For more information about subscriptions, trials and pricing, visit: www.dramaonlinelibrary.com/pages/how-to-subscribe.
On the Nick Hern Books blog
Our Digital Editor, Tim Digby-Bell, writes on preparing the Nick Hern Books Collection for launch, and how the Collection sheds new light on familiar plays:
'For more than twelve months we've been planning, editing, revising, checking, drinking cups of strong coffee, fretting, and then doing some more editing. It's all been worth it, though. It's a thing of wonder, and it's open for business...' Read more >>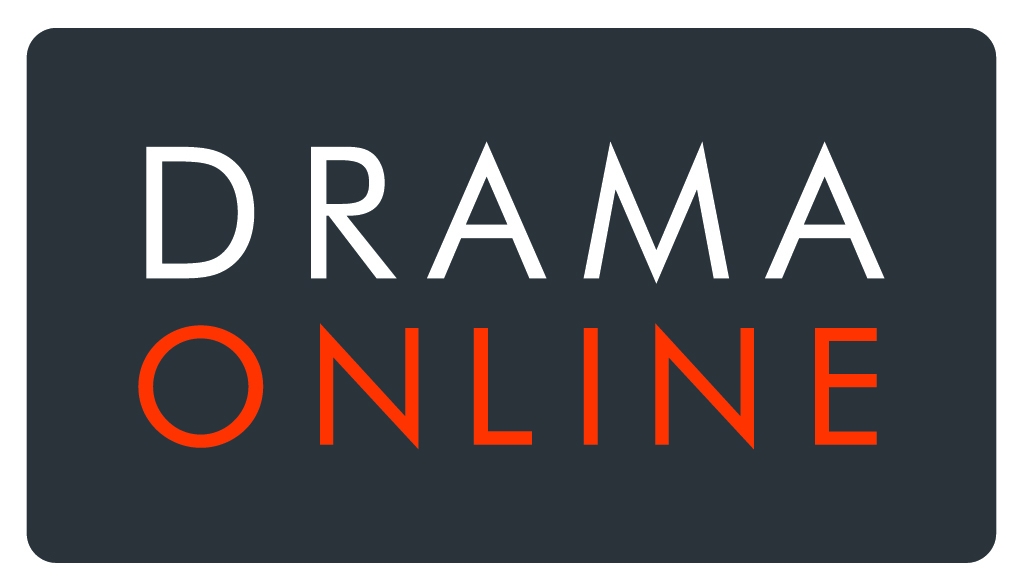 Tuesday 22 September 2015
Leading theatre publisher Nick Hern Books is to partner with the Kenneth Branagh Theatre Company to publish official tie-in editions of the first four plays in KBTC's inaugural season.
The scripts, which will be available to purchase in the Garrick Theatre foyer at each performance, as well as online and in bookshops, will include the text as edited for the production, plus exclusive extra content – including interviews with key members of the creative team, technical material, and more to be announced. Each script also features the official production artwork on the cover.
The first two Kenneth Branagh Theatre Company scripts – The Winter's Tale and Harlequinade & All On Her Own – will be published in October alongside the opening of the productions, and are available to pre-order now. Sean Foley's version of The Painkiller by Francis Veber, and a new edition of Romeo and Juliet will follow as the season continues into 2016.
Learn more about the inaugural Kenneth Branagh Theatre Company season, including details of Branagh Theatre Live, their live broadcast of three of the productions to cinemas nationwide, via their website here.
The first seven recipients of this year's Scotsman Fringe First Awards have been revealed, with The Christians by Lucas Hnath and Swallow by Stef Smith among those recognised.
The purpose of the Scotsman Fringe First Award is to recognise outstanding new theatre work. Presented weekly throughout the Fringe, they celebrate the best new writing on the Fringe, as judged by the team of critics from Scotland's national broadsheet, The Scotsman.
Lucas Hnath's play The Christians is a remarkable exploration of faith and community in the modern world, asking profound questions about what we believe and why. First seen at the Actors Theatre of Louisville in 2014, The Christians is currently playing at the Traverse Theatre as part of the Fringe, before transferring to the Gate Theatre, London.
Swallow by Stef Smith takes a long, hard look at the extremes of everyday life. Passionate, painful and playful, it is currently premiering at the Traverse Theatre as part of the Fringe.
More Fringe First Award-winners will be announced later in the Festival. Don't forget, we're offering 25% plus free UK p&p on all five fantastic plays we're publishing at this year's Edinburgh Fringe - click here to see what's included.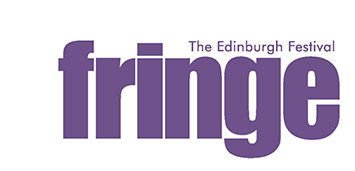 Yes, it's that time of year again: the Edinburgh Festival Fringe 2015, the largest arts festival in the world, kicks off on 7 August.
Nick Hern Books is publishing five fantasic plays at this year's Fringe - if you're not able to go, it's the perfect way to experience some of the best new writing on display at the festival this year.
The plays explore topics such as faith, community, family, relationships and the extremes of modern life - and we're offering a special 25% discount to celebrate their publication. Click here to see what we're publishing, and for details on the offer.
Meanwhile, over on our blog, four amateur companies taking NHB-licensed shows to Edinburgh report on how their preparations have been going. Read their stories here - and check back in after the Fringe to hear how they got on.
Nick Hern Books has sponsored the latest episode of Exeunt Magazine's podcast Pursued by a Bear. The new episode, Uncaused Effects: Playwrights on playwriting, is out now.
In the episode, Exeunt talks to nine playwrights at various stages of their career and at different points of the writing process. The writers discuss all aspects of playwriting, from the initial sparks of thought to the blank page and, finally, to stage. Presenter Tim Bano asks what it means to be a writer, and discusses the state of new writing in the UK.
The podcast features interviews with: Tom Basden, David Edgar, Tim Foley, Catriona Kerridge, Rebecca Lenkiewicz, Dan Rebellato, Stef Smith, Jack Thorne and Steve Waters.
Listen to the episode on our SoundCloud page here. See a special offer on books by some of the playwrights featured in the episode here.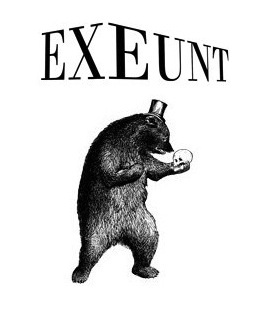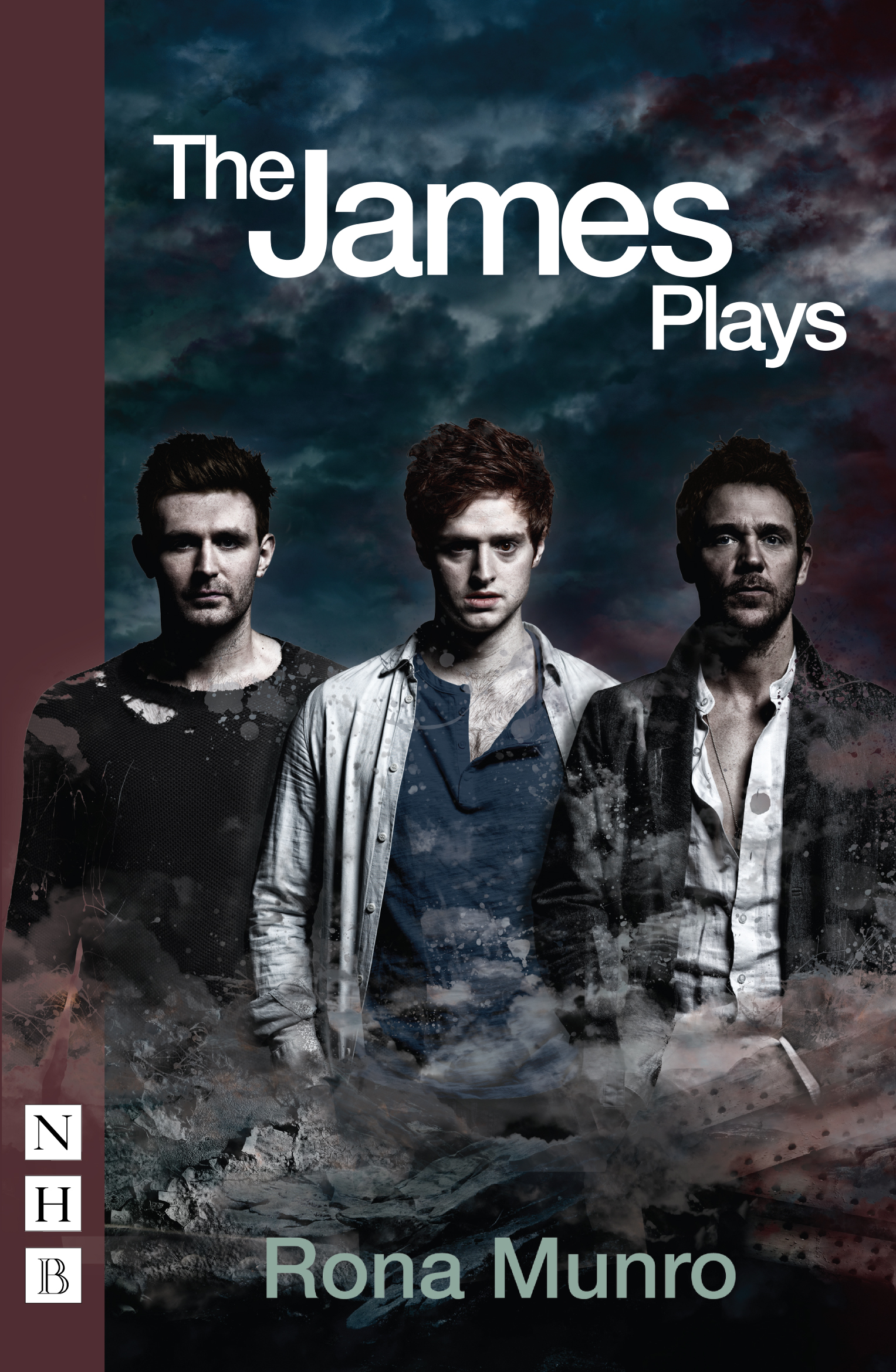 The nominees for the 2015 James Tait Black Prize for Drama were announced today (13 July), with The James Plays by Rona Munro named on the three-play shortlist.
Rona Munro's vividly imagined trilogy brings to life three generations of Stewart kings who ruled Scotland in the tumultuous fifteenth century. Each play stands alone as a unique vision of a country tussling with its past and future; viewed together the trilogy creates an intricate and compelling narrative on Scottish culture and nationhood, full of playful wit and boisterous theatricality.
Produced by the National Theatre of Scotland, The James Plays premiered at the Festival Theatre, Edinburgh, in August 2014 as part of the Edinburgh International Festival, before transferring to the National Theatre, London. The trilogy scooped Best New Play at the Evening Standard Awards 2015, and James I was named Best Play at the Writers' Guild of Great Britain Awards 2015. The plays are set to be revived for a new UK tour in 2016.
Also nominated for the James Tait Black Prize for Drama are Tomorrow Come Today by Gordon Dahlquist, and Incognito by Nick Payne. The winner will be announced at a ceremony at the Traverse Theatre, Edinburgh, on Monday 24 August. For more information on the Prize, click here.
Dear IdeasTap,
As it's your last day before you head to the Great Charity Commission in the Sky (sob!), we thought we'd take the opportunity to write and celebrate everything you've done over the last few years. Less of a eulogy, more of a slightly slurred, swaying-while-standing-on-the-table speech at leaving drinks down the pub – but hopefully it'll be heartfelt, at least.
The main thing we wanted to say is: THANK YOU. It's been a pleasure to work with you over the last few years, and everyone we've been in contact with has been so lovely all the time. Particular shout-outs to James, Cathy, Ellie and Vicky, who were never less than brilliant when being pestered with emails even though they probably had far more important things to be getting along with. At every Spa event we helped set up at your HQ – whether it was on acting, playwriting, theatre design, even that Christmas one with West End Producer and mince pies – it was fantastic to meet and talk to your members, who are exactly the kind of big-thinking, passionate young theatre-makers and -lovers we want our books to help. Their enthusiasm and hunger to develop and grow is so inspiring, and those opportunities to come together, learn and meet each other will be missed. We'll also really miss your amazing wine (Nick's particularly sad about that). Thanks also for all the competitions we ran together, and the coverage you gave our books. We hope people learned something through what you posted from them, and it's great they'll continue to be available through the IdeasMag archive.
It's a sad day, of course. Saying goodbye always is. The fact is, you'll be mourned, not just by your almost 200,000 members, but by the entire arts community you served so well. The sector is getting a bit of a kicking right now, particularly for those trying to break in and establish themselves – and losing a charity like IdeasTap is only going to make things harder for those who didn't exactly have it easy to begin with. There are lots of people out there doing wonderful things to help them, of course, but you leave behind a big hole.
The good thing – obviously – is that some of the party (the after-party, if you like) goes on over at Hiive, with over £100,000-worth of new opportunities. It's cheering to know UK artists will continue to benefit from your work. We look forward to reading your new columnist, and seeing what projects come out of the Innovators' Fund.
Those continuing opportunities aren't your only legacy, though. Your legacy is all the people you helped get that little bit further towards their dream, whether that was via giving them vital cash, helping them fund-raise for themselves via Accelerator, setting them up with an unbelievable mentoring opportunity, or going to a Spa event, getting a glass of wine and striking up a conversation with a stranger that just-so-happens to be the collaborator you didn't even know you were looking for. Your website says you've helped over 62,000 people – that's enough for a decent-sized town (and one we would definitely live in!). Lots of people currently rising through the ranks in the industry today owe that success at least in part to what you did, and perhaps what sucks the most is all the people who won't benefit from your support in years to come.
We'll wrap it up now, as this is all getting a bit soppy, and the barman is yelling at us to get down from the table, we're freaking out the regulars. So to recap: you were brilliant. Thank you. And goodbye.
With much love,
Everyone at Nick Hern Books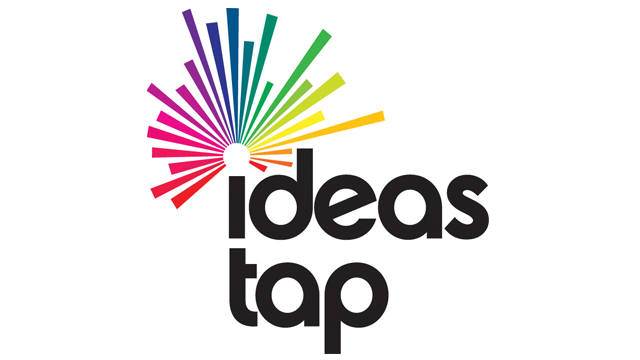 Join musical theatre stars Louise Dearman (Wicked) and Mark Evans (The Book of Mormon) to celebrate the launch of their first ever book, Secrets of Stage Success.

Secrets of Stage Success is the book for anyone who's seen a show and thought: 'That could be me…' In this essential, personal guide, musical stars Louise Dearman and Mark Evans use their knowledge and experiences to draw back the curtain and shine a spotlight onto how you can follow in their footsteps.

Answering almost one hundred questions submitted by fans worldwide, Louise and Mark explore every aspect of the industry, discussing training at drama school, how to prepare for an audition, how to find and select an agent, extending your vocal range, progressing towards leading roles, and much more. Filled with anecdotes and illustrated throughout, it's an inspiring, fun book for anyone who dreams of being a performer, and a wonderful read for any musical theatre lover.

Copies of the book will be available to buy on the day, with Louise and Mark on hand to sign copies and say hello. Come along and celebrate with them!