News
Tuesday 23 September 2014
painfully funny play about motherhood (and fatherhood), about keeping control, and about letting go.
Good friends should be there for one another – no matter what. But when Bea returns home after five years abroad, having made a bold choice about her life, old friends struggle to support her, or even to understand. One night in Brighton, things threaten to slide into chaos...
Starring Helen Baxendale and directed by Charlotte Gwinner, The Distance opens at the Orange Tree Theatre, Richmond on 8 October.
To celebrate, we're offering the chance for one lucky person to receive two tickets to a performance of The Distance at the Orange Tree Theatre (subject to availability) plus a free copy of the playscript. Tickets are valid for performances up to 31 October.
For more information, and to enter, click here.
Thursday 4 September 2014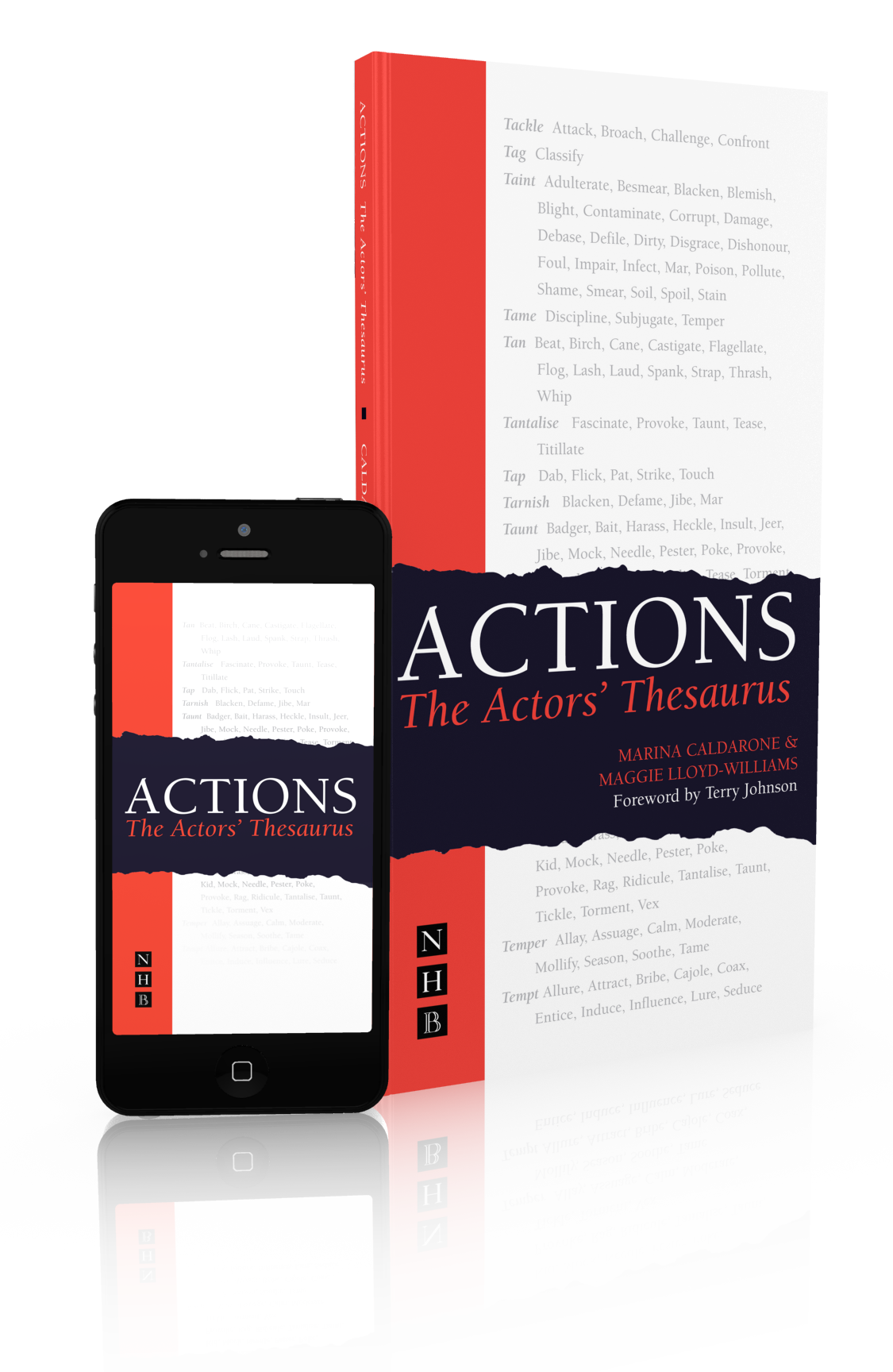 Actions: The Actors' Thesaurus, the first app designed for use in the rehearsal room and based on the bestselling book by Marina Caldarone and Maggie Lloyd-Williams, is now available for iOS devices at the special launch price of £4.99.
Actions: The Actors' Thesaurus is a fully searchable, easy-to-navigate thesaurus of active verbs, that helps actors refine their acting choice until they find the action they require to make each line come alive.
Features include:
A to Z search, and predictive search function
Emotional groupings to help you pinpoint the action you require
Bookmark, note-making and random word functions
Share your actions on social media or by email
Full instructions on how to use actioning in rehearsal, plus how to use the app
For actors at all levels and of all ages, Actions: The Actors' Thesaurus will revolutionise how you rehearse. Once you've started using it, you'll wonder how you ever managed without it.
'If you want to act, or act better, Actions will take you a long way on the journey to excellence' Terry Johnson
For more information, and to download your copy now, click here.