News
Summer is over and the new academic year has arrived - but don't despair! Thanks to our Back to School Sale, you can get all the books you need to learn new skills, or brush up on old ones, at great discounted prices.
We're offering a huge 40% OFF the rrp on the twenty-five books listed below - some of our most popular titles for actors and teachers. Plus, get free UK postage and packaging on all orders over £30.

The titles included cover a range of topics including screen acting, Shakespeare, voice, stage combat, drama games, actioning, improvisation, Brecht, Stanislavsky and more. To see the full list of titles included, and how you can take advantage of this great offer, click here.
This offer ends 30 September.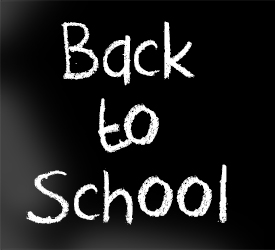 Tuesday 22 September 2015
Leading theatre publisher Nick Hern Books is to partner with the Kenneth Branagh Theatre Company to publish official tie-in editions of the first four plays in KBTC's inaugural season.
The scripts, which will be available to purchase in the Garrick Theatre foyer at each performance, as well as online and in bookshops, will include the text as edited for the production, plus exclusive extra content – including interviews with key members of the creative team, technical material, and more to be announced. Each script also features the official production artwork on the cover.
The first two Kenneth Branagh Theatre Company scripts – The Winter's Tale and Harlequinade & All On Her Own – will be published in October alongside the opening of the productions, and are available to pre-order now. Sean Foley's version of The Painkiller by Francis Veber, and a new edition of Romeo and Juliet will follow as the season continues into 2016.
Learn more about the inaugural Kenneth Branagh Theatre Company season, including details of Branagh Theatre Live, their live broadcast of three of the productions to cinemas nationwide, via their website here.