News
The first seven recipients of this year's Scotsman Fringe First Awards have been revealed, with The Christians by Lucas Hnath and Swallow by Stef Smith among those recognised.
The purpose of the Scotsman Fringe First Award is to recognise outstanding new theatre work. Presented weekly throughout the Fringe, they celebrate the best new writing on the Fringe, as judged by the team of critics from Scotland's national broadsheet, The Scotsman.
Lucas Hnath's play The Christians is a remarkable exploration of faith and community in the modern world, asking profound questions about what we believe and why. First seen at the Actors Theatre of Louisville in 2014, The Christians is currently playing at the Traverse Theatre as part of the Fringe, before transferring to the Gate Theatre, London.
Swallow by Stef Smith takes a long, hard look at the extremes of everyday life. Passionate, painful and playful, it is currently premiering at the Traverse Theatre as part of the Fringe.
More Fringe First Award-winners will be announced later in the Festival. Don't forget, we're offering 25% plus free UK p&p on all five fantastic plays we're publishing at this year's Edinburgh Fringe - click here to see what's included.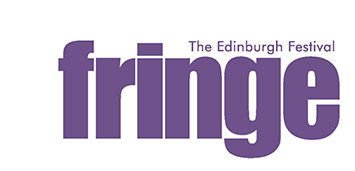 Yes, it's that time of year again: the Edinburgh Festival Fringe 2015, the largest arts festival in the world, kicks off on 7 August.
Nick Hern Books is publishing five fantasic plays at this year's Fringe - if you're not able to go, it's the perfect way to experience some of the best new writing on display at the festival this year.
The plays explore topics such as faith, community, family, relationships and the extremes of modern life - and we're offering a special 25% discount to celebrate their publication. Click here to see what we're publishing, and for details on the offer.
Meanwhile, over on our blog, four amateur companies taking NHB-licensed shows to Edinburgh report on how their preparations have been going. Read their stories here - and check back in after the Fringe to hear how they got on.