News
Amsterdam, the acclaimed play by Maya Arad Yasur, will be broadcast online for free on Monday 27 January at 7.30pm.
Recorded at the Orange Tree Theatre, Richmond, during its run there in 2019, this strikingly original, audacious drama focuses on an Israeli violinist living in a trendy canal-side apartment in Amsterdam, who one day receives a mysterious unpaid gas bill dated from 1944. It was praised by The Stage as 'fascinating and multilayered', with Time Out calling it 'a moving excavation of the tensions surging under the city's streets'.
Amsterdam will be broadcast on Monday 27 January, and available to view for a limited period afterwards. Visit the Orange Tree Theatre website for further information and to watch the stream, and see a trailer below.
Amsterdam also embarks on a UK tour from February to May 2020.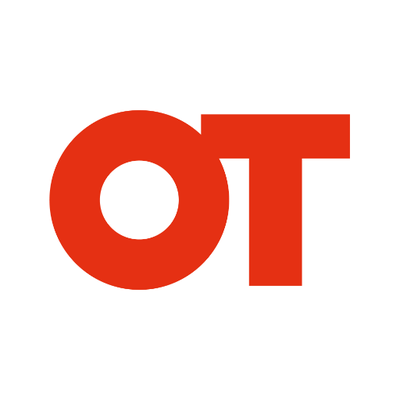 Following its hit, multi-award-nominated debut at Southwark Playhouse, gripping drama Shook by Samuel Bailey (Winner, Papatango New Writing Prize) is transferring to Trafalgar Studios in London's West End from April – and to celebrate, we've got an exclusive ticket offer you.
Save 10% on Tier A and Tier B tickets, for all performances from 10 April - 9 May, with code NHBOOKS when you book online here. This offer is valid until 31 January.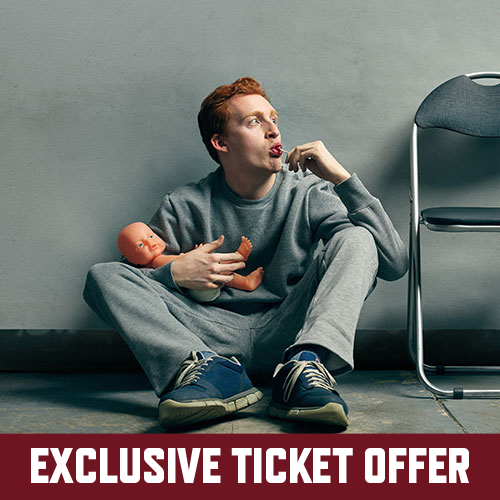 What a fantastic year 2019 was for NHB! We were shortlisted for an award at the IPG Independent Publishing Awards; celebrated awards success for loads of our authors including Phoebe Waller-Bridge, Antony Sher, Frances Poet and Lynn Nottage; launched our new series Multiplay Drama (which is up for a prize at the Music and Drama Education Awards), and of course published over one hundred fantastic new plays and theatre books.

We know that you've been incredibly busy yourselves, as we licensed thousands of performances of Nick Hern Books plays over 2019! We can't wait to see the brilliant work you come up with this year, but for now let's take a look back and get inspired by our Top 10 Most-Performed Plays of 2019.

1. Blue Stockings by Jessica Swale

Jessica Swale holds the top spot in our Top 10 list for the third year running. Her moving, comical and eye-opening historical drama Blue Stockings is a defiant story of four young women fighting for education against the backdrop of women's suffrage. 'Cracking... leaves you astonished at the prejudices these educational pioneers had to overcome' Guardian

Loved this play? Take a look at: Emilia

2. Ladies' Day by Amanda Whittington

Amanda Whittington's fantastic, female-led plays always hold a deserving place in our Top 10. This high-spirited comedy about four likely lasses from the Hull fish docks on a day trip to the races has been a hit with amateur companies for years. With its warm heart, relatable soul and fabulous roles for women, it's not hard to see why. 'Exuberantly up-to-the-minute comedy' Guardian

Loved this play? Take a look at: The Nightingales

3. The Thrill of Love by Amanda Whittington

A gripping, female-led drama about Ruth Ellis, the last woman to be hanged in Britain. Holding a place in our Top 10 for the fifth year running, The Thrill of Love dramatises an absorbing true story and takes a fresh look at the woman behind the headlines. 'Tense and engaging throughout... a triumph' The Stage

Loved this play? Take a look at: Machinal

4. Bull by Mike Bartlett

Storming on to the list in the first year of its performing rights re-release, Mike Bartlett's razor-sharp play about office politics and playground bullying has been an instant hit with amateur companies. Witty and unflinching, Olivier Award-winning Bull offers ringside seats as three employees fight to keep their jobs. 'Short, slick and emotionally unflinching... delivers a decisive punch' The Stage

Loved this play? Take a look at: Contractions

5. The Railway Children by E. Nesbit, adapted for the stage by Mike Kenny

This story of a prosperous Edwardian family who nearly lose everything captures the anxieties and exhilarations of childhood with great tenderness and insight. Mike Kenny's imaginative adaptation of the much-loved children's classic offers three plum roles for young performers, and is eminently suitable for schools, youth theatres and drama groups. 'This glorious adaptation never for a moment runs out of steam' Guardian

Loved this play? Take a look at: The Machine Gunners

6. Nell Gwynn by Jessica Swale

Holding a place in our Top 10 ever since its release, this explosive, extravagant, warm-hearted comedy is an unending delight. Boasting a large cast and a charming lead role for a female performer, Nell Gwynn won the Olivier Award for Best New Comedy. 'Bawdy and brilliant... a wonderful, warm-hearted and generous piece of theatrical history' The Stage

Loved this play? Take a look at: Anne Boleyn

7. Di and Viv and Rose by Amelia Bullmore

A firm favourite with amateur companies, this warm and funny play about friendship offers three great roles for female performers. Crackling with wisdom and wit, Di and Viv and Rose is a humorous and thoughtful exploration of a relationship spanning 30 years. 'Brims over with warm, effervescent humour and sharp perceptiveness' Independent

Loved this play? Take a look at: Little Gem

8. The Hound of the Baskervilles by Sir Arthur Conan Doyle, adapted for the stage by Steven Canny and John Nicholson

A gloriously funny makeover of Sir Arthur Conan Doyle's most celebrated Sherlock Holmes story, from the hit comedy team Peepolykus. The Hound of the Baskervilles is an energetic spoof, offering abundant opportunities for silly comedy and slapstick for three male performers. 'A masterclass in madcap energy… a fun and fresh Sherlock Holmes romp' The Stage

Loved this play? Take a look at: Dracula: The Bloody Truth

9. Around the World in 80 Days by Jules Verne, adapted for the stage by Laura Eason

Laura Eason's celebrated version of Verne's classic novel packs in more than fifty unforgettable characters. This imaginative adaptation was written for an ensemble cast of eight, but can be performed by a much larger cast – making it perfect for any theatre company or drama group looking for a high-spirited adventure. 'Bursting with imagination, this exuberant whistle-stop tour through Verne is a trip worth making' The Stage

Loved this play? Take a look at: The Three Musketeers

10. The Children by Lucy Kirkwood

New to our Top 10 is Lucy Kirkwood's pressingly topical tragicomic The Children, following two ageing nuclear scientists in an isolated cottage on the coast, as the world around them crumbles. This beautifully written three-hander was named Best Play at the 2018 Writers' Guild Awards. 'Sly, gripping, darkly funny… this is sci-fi kitted out with real people, real dilemmas, real scope' The Times

Loved this play? Take a look at: Foxfinder

Take a look at more of our popular titles over on our Most Performed page, rounding up our Top 20 Plays to Perform. From Andrew Bovell's bold and complex family portrait Things I Know To Be True, co-produced by renowned physical theatre company Frantic Assembly, to the explosive, award-winning teen drama Girls Like That by Evan Placey, to Ella Hickson's twist on J. M. Barrie's classic, Wendy & Peter Pan, which puts Wendy firmly centre-stage, we hope that these hit plays will inspire your search for your perfect next play to perform!

If you're interested in finding out more about these plays, or need any other help or advice, be sure to get in touch with our friendly and knowledgeable Performing Rights team for information and to request your free inspection copy. Call us on 020 8749 4953 or email rights@nickhernbooks.co.uk.