News
Every year, Nick Hern Books licenses thousands of amateur performances of plays from our list. We've done some number-crunching, and can now reveal the most popular plays of 2022, based on the number of licences issued across the year to amateur companies worldwide.
Here's the Top Ten:
1. Ladies' Day by Amanda Whittington
2. Blue Stockings by Jessica Swale
3. Around the World in 80 Days adapted by Laura Eason from the novel by Jules Verne
4. Brainstorm by Ned Glasier, Emily Lim and Company Three
5. Nell Gwynn by Jessica Swale
6. The Hound of the Baskervilles adapted by Steven Canny and John Nicholson from the story by Sir Arthur Conan Doyle
7. Lemons Lemons Lemons Lemons Lemons by Sam Steiner
8. Machinal by Sophie Treadwell
9. Philip Pullman's Grimm Tales adapted by Philip Wilson
10. Wendy & Peter Pan adapted by Ella Hickson from the story by JM Barrie
Tamara von Werthern, Performing Rights Manager at Nick Hern Books, said: 'Nobody loves a Top Ten more than me, but this one is especially exciting for a number of reasons. Firstly it rounds off the first year since the lockdowns of the pandemic and gives us a clear indication that amateur theatre is back and thriving. Secondly, it's such a wonderful selection of plays, which shows off the variety and range that exists in the amateur community.'
To find out more about the Top Ten plays, take a look at the article on our Blog.
A longer list of the 36 most performed plays of 2022 is available on our website here.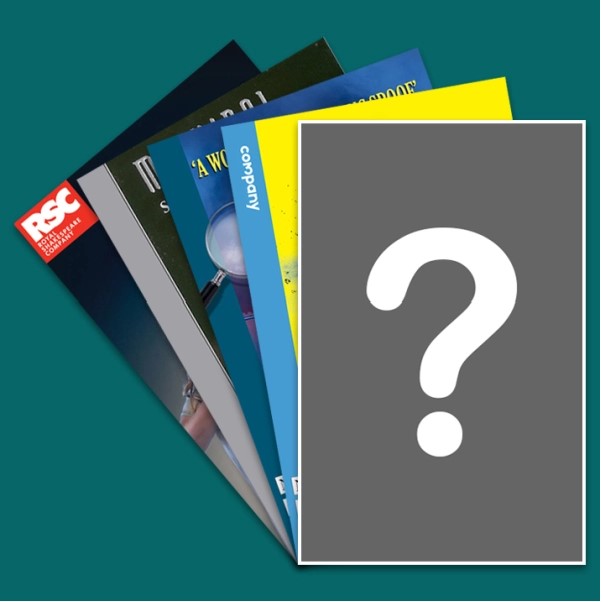 It was a clean sweep in the stage categories for Nick Hern Books playwrights last night (16 January) at the Writers' Guild of Great Britain Awards 2023.
The Best Play award went to Ross Willis for his play Wonder Boy, which premiered at Bristol Old Vic in March 2022, directed by Sally Cookson. A startlingly original drama about the power of finding your own voice, it revolves around a twelve-year-old boy with a stammer whose life is turned upside down when he's cast in a school production of Hamlet.
The Best Play for Young Audiences award went to Vivienne Franzmann for her play The IT, which formed part of the 2021 National Theatre Connections Festivals and was premiered by youth theatres across the UK. A darkly comic state-of-the-nation play exploring adolescent mental health and the rage within, it offers opportunities for a large, flexible cast of any size and mix of genders.
Also honoured at the awards was NHB playwright David Edgar, who was presented with the Outstanding Contribution award for his contribution to British playwriting, his four decades of service to playwrights (at the Writers' Guild of Great Britain and Theatre Writers' Union before that), and the instrumental role he played in the WGGB's crisis response in theatre during the pandemic. He is the author of many acclaimed plays, including Pentecost and Playing with Fire, as well as the seminal book How Plays Work.