News
NHB author Lucy Kirkwood's new Channel 4 series Chimerica - adapted from her multi-award-winning play of the same name - started last night (Wednesday 17 April) to a warm critical reception.
A globe-trotting thriller, Chimerica follows the fortunes of photojournalist Lee Berger. Reeling from a professional and personal crisis, Lee sets out in search of Tank Man, the famous Tiananmen Square protestor - a photo of whom marked the beginning of Lee's career.
In their five-star review, the Guardian praised Chimerica as 'a strikingly intelligent drama, capturing big ideas without sacrificing story or character, and making the personal political and back again'. The Telegraph described the series as 'a bold geopolitical thriller with brains', while the i newspaper called it 'an atmospheric adaptation of a thought-provoking play, with Kirkwood giving viewers a great deal to chew on'.
Chimerica was first seen at the Almeida Theatre, London, in August 2018, before transferring to the West End. It won numerous prizes including Best New Play at the Olivier, Evening Standard and Critics' Circle Awards, as well as the Susan Smith Blackburn Prize.
Chimerica continues on Wednesdays at 9pm on Channel 4, and is also available to watch in full online on All4.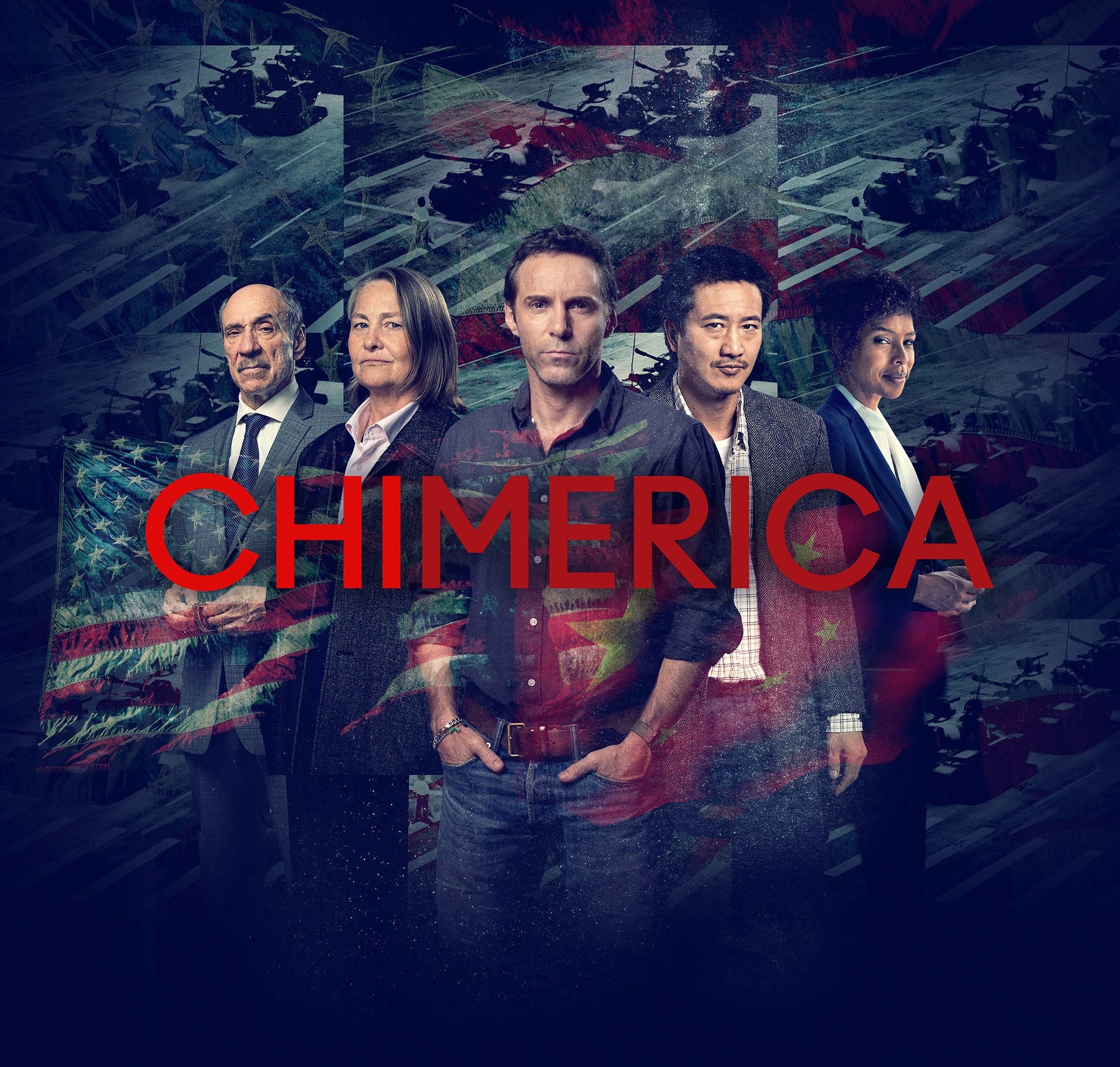 We're incredibly proud to share that Nick Hern Books has been shortlisted for Specialist Consumer Publisher of the Year at the IPG Independent Publishing Awards!
This marks NHB's first nomination at the Independent Publishing Guild's annual awards. It is in recognition for their work throughout their thirtieth anniversary in 2018, which saw a record number of titles; the release of their first audiobooks; multiple awards wins for NHB plays such as The Ferryman, Angels in America and Nine Night, and special anniversary celebrations, including: 
Amateur Theatre Fest, a sold-out, one-day event of talks and workshops with speakers such as Mike Bartlett, Jez Butterworth, Simon Callow and Amanda Whittington
A panel talk on playwriting held at the National Theatre with NHB authors Alecky Blythe, Howard Brenton, Natasha Gordon and Conor McPherson, plus publisher Nick Hern
A commemorative postcard book, 30 Years/30 Plays, showcasing thirty playtext covers from across NHB's history
Matt Applewhite, Managing Director of Nick Hern Books, said:
'It's a great honour to be nominated at the Independent Publishing Awards for the first time. We're very proud of our publishing and work in representing and championing fantastic UK theatre, and I'm thankful to every member of the NHB team who each made such an immensely valuable contribution throughout our thirtieth anniversary in 2018. I'm also particularly delighted that the judges made special mention of our close connections to our readers, our authors and our partners, who are at the heart of all we strive to do.'
The winners of the IPG 2019 Independent Publishing Awards will be announced on 2 May. For more information, including the full shortlists, visit the IPG's website.