News
The winners of the 2021 South Bank Sky Arts Awards were announced last night (Monday 19 July), with Samuel Bailey, and Conor McPherson's new version of Chekhov classic Uncle Vanya, amongst those honoured.
Samuel Bailey was named as the recipient of the Times Breakthrough Award for his acclaimed debut play Shook. This tender and honest drama, set in a young-offender institution, won the Papatango New Writing Prize in 2019, and was premiered by Papatango at Southwark Playhouse in October 2019, followed by a UK tour. Its planned West End transfer in 2020 was cancelled by the COVID pandemic. However, Shook was subsequently filmed in collaboration with BAFTA-winning filmmaker James Bobin, with the filmed version currently available to watch online here until 31 July.
Elsewhere, Conor McPherson's acclaimed new version of Anton Chekhov's classic play Uncle Vanya took home the Theatre Award. Praised by WhatsOnStage as 'a feat of magical reinvention', the production opened at the Harold Pinter Theatre, in London's West End, in January 2020, before being forced to close due to the pandemic. A film of the production was later shot on the Harold Pinter stage, before being released in cinemas and broadcast on BBC Four. It is currently available to view on BBC iPlayer.
Marking 25 years in 2021, the South Bank Sky Arts Awards is the only Awards ceremony in the world to celebrate every genre of the Arts, including Dance, Theatre, Pop, TV Drama, Film, Classical Music, Literature, Opera, Comedy and Visual Art. The winners of the 2021 Awards were announced at a ceremony at the Savoy Hotel, London, which will be broadcast on Sky Arts at 9pm on Thursday 22 July.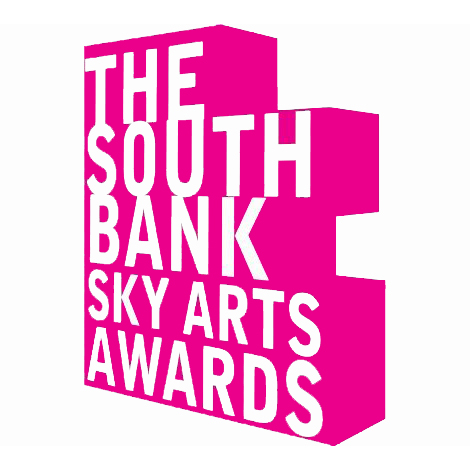 As world leaders prepare to gather in Glasgow for the International Climate Change Conference (COP26) in November 2021, acclaimed youth-theatre organisation Company Three and Nick Hern Books are inviting youth theatres, schools, and community groups everywhere to come together and share the stories of the young people whose futures depend on the Conference's outcome.
Participating groups will join youth-theatre companies from across the UK to create their own, unique version of a brand-new play, called When This Is Over, and perform it between September 2021 and February 2022. This exciting, mass-participatory cultural event builds on collaborative development of the play earlier in 2021, involving 16 youth theatres from across the UK.
When This Is Over is a play in which young people tell the stories of their lives. It is about what has happened to them in the past, who they are right now, and who they want to be in the future. It's not directly a play about COVID or the climate crisis, but about the young people who will live through and negotiate the impacts of both. It's a chance to amplify the voices of a pivotal generation at a pivotal time, so that their stories can inform the decisions we take about the future.
To help them create their own version of When This Is Over, participating groups will receive extensive resources and support. These include a 'Blueprint' of ideas, activities and exercises based on Company Three's work on the play so far, as well as access to a community of practice, connecting all of the groups who are also creating their own production of When This Is Over – attending workshops, sharing their discoveries, and forming links which will sustain beyond the project. Participating groups will also have the opportunity for their young people's stories to be recorded in an interactive online archive.
All interested groups are invited to sign up now to create their own production of When This Is Over, for a participation fee of £100 (plus VAT where applicable) per company. For full information, and to sign up to create your own production, head to the When This Is Over page on our website.