News
The 2022 Susan Smith Blackburn Prize was awarded today (11 April 2022) to Nick Hern Books playwright Benedict Lombe for her debut play Lava, which premiered at the Bush Theatre, London, in July 2021.
In a special presentation at Shakespeare's Globe in London, the Blackburn Prize judges presented Lombe with a cash prize of $25,000, and a signed limited-edition print by renowned artist Willem de Kooning, created especially for the Prize. Awarded annually since 1978, The Susan Smith Blackburn Prize is the oldest and largest prize awarded to women+ playwrights.
In Lava, a British Congolese woman receives an unexpected letter from the British Passport Office and is forced to confront an old mystery: why does her South African passport not carry her first name? In her quest for answers, she finds a much bigger story. Playful and lyrical, moving from Mobutu's Congo to post-Apartheid South Africa, Ireland and England, Lava is a story about unravelling the patterns of chaos across history-questioning nationhood narratives, and the process of naming the unnameable.
A one-woman show, the play won Best Performance Piece at the 2022 Offies (Off West End Awards). Lombe also won the Book and Lyrics Recognition Award at the 2021 Black British Theatre Awards.
More information about the Susan Smith Blackburn Prize here: https://www.blackburnprize.org/home/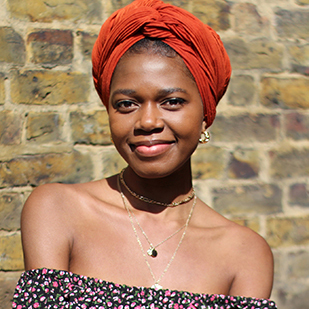 There was success for Nick Hern Books' plays and playwrights at the Olivier Awards last night (10 April 2022) as Pride and Prejudice* (*sort of) by Isobel McArthur won the award for Best Entertainment or Comedy Play, and Igor Memic's debut play Old Bridge picked up Outstanding Achievement in Affiliate Theatre.
Isobel McArthur's witty and irreverent Pride and Prejudice* (*sort of) is an adaptation like no other, reframing Jane Austen's classic tale as a story told below stairs by five young women whose day-jobs are to empty the chamber pots and sweep the ash from the grate. Weaving in a series of romantic hits from pop history, the play was premiered at the Tron Theatre, Glasgow, in 2018 in a production by theatre company Blood of the Young, before touring the UK the following year. It transferred to the Criterion Theatre in the West End in October 2021, but was forced to close early because of Covid restrictions. A new tour, opening in September 2022, has been announced (more details at www.prideandprejudicesortof.com).
Igor Memic's Old Bridge, an 'achingly romantic, Balkan Romeo and Juliet story' (Evening Standard) set in Memic's former hometown Mostar, won the Papatango New Writing Prize in 2020 and was premiered at the Bush Theatre, London, in October 2021. Memic went on to win the Most Promising Playwright Awards at both the Critics' Circle Awards and the Offies (Off West End Awards).
Also amongst this year's award-winners was Liz Carr, who won Best Actress in a Supporting Role for her performance in Larry Kramer's The Normal Heart, which was revived at the National Theatre, London, in 2021.
A full list of winners from the 2022 Olivier Awards is available here: https://www.bbc.co.uk/news/entertainment-arts-61037387.