News
UPDATE - 12:05, 28/6/13: THIS COMPETITION HAS NOW CLOSED. LOOK OUT FOR ANOTHER SILVER TICKET GIVEAWAY SOON.
We've been publishing great scripts alongside their production since 1988, and this year is no exception. So to celebrate our anniversary, we're teaming up with theatres and producers to offer you a chance to win a pair of tickets to some of the shows we're involved in, plus a free copy of the playscript.

July's Silver Ticket Giveaway show is:

If Only by David Edgar

Thanks to the folks at the Minerva Theatre, we've got two tickets to give away to the 14:45 matinee performance at the Minerva Theatre, Chichester on Saturday 20 July. 
For more information, including how to enter, click here.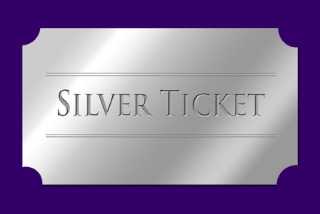 Lucy Kirkwood's political thriller Chimerica, currently enjoying a sell-out run at the Almeida Theatre in Islington, will transfer to the Harold Pinter Theatre in London's West End, it was announced today (14 June).
A gripping geopolitical examination and engaging personal drama that examines the shifting balance of power between East and West, Chimerica focuses on Joe, an American photojournalist who captured the events in Tiananmen Square in 1989. Twenty-three years later, while in New York to cover the 2012 presidential election, he learns of a cryptic message concerning the unknown hero he photographed, and begins a difficult personal quest to uncover the truth of who he was, and what really happened to him.
A co-production with award-winning touring company Headlong, Chimerica has received widespread critical praise, including five-star reviews from publications such as the Guardian ('gloriously rich, mind-expanding... if we see a better play this year, we'll be extremely lucky'), Telegraph ('hugely entertaining and at times deeply affecting... I cannot recommend it too highly'), Evening Standard ('a tremendously bold piece of writing... topical without being gimmicky and well-informed without being showily so') and Time Out ('like an expansive HBO mini-series expertly compacted into an evening at the theatre... Kirkwood's sharp, incisive dialogue is splendid').
Chimerica is currently playing at the Almeida Theatre, London until 6 July. It will open at the Harold Pinter Theatre in the West End on 6 August for an 11-week run, ending on 19 October. It is produced in the West End by Sonia Friedman Productions, Bob Bartner and Norman Tulchin and Jean Doumanian, and directed by Lyndsey Turner.
Like all of Lucy Kirkwood's plays, including Tinderbox (Bush Theatre) and the recent Royal Court hit NSFW (nominated for Best New Comedy at the 2013 Whatsonstage.com Awards), Chimerica is published by Nick Hern Books. It is available in both print and ebook editions.
Dawn King's gripping and unsettling play Foxfinder has been shortlisted for the James Tait Black Prize's inaugural drama award.
A darkly comic exploration of belief, desire and responsibility, Foxfinder centres on William Bloor, a religious but conflicted young 'foxfinder' who is sent to Sam and Judith Covey's farm in a strange but familiar England to investigate a suspected contamination. As his enquiries develop, William begins to question his own deeply-held truths, sparking a series of events that will change the course of all their lives - for ever.
Foxfinder was winner of the 2011 Papatango New Writing Competition in partnership with the Finborough Theatre, and premiered at the Finborough, London, in December 2011 to critical acclaim, with Guardian critic Michael Billington declaring it 'the most compelling new work I have seen this year'. Foxfinder earned Dawn King the Most Promising Playwright prize at the 2012 Off-West End Awards.
Founded in 1919, the James Tait Black Prizes are Britain's oldest literary awards. Newly established for 2013, the Prizes' drama award seeks to recognise 'a play which displays an original voice in theatre and one that…has made a significant and unique contribution to the art form.'
The other works shortlisted for the award are The Effect by Lucy Prebble, In Water I'm Weightless by Kaite O'Reilly, The Radicalisation of Bradley Manning by Tim Price, and The Hundred Flowers Project by Christopher Chen.
The first winner of the £10,000 annual award will be announced in August 2013.