Ebooks
The titles below are available to buy as an ebook (EPUB file) from this site, and are also available from most ebook retailers.
You can read about how to download and read our ebooks on our Ebooks Help page.
Showing 85-96 of 1,163 items.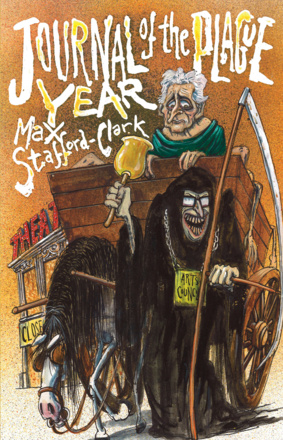 A truthful, personal and insightful exploration of the state of arts funding and carrying on in the face of adversity, by the renowned founder of Out of Joint.
Thoughts on Acting

Harriet Walter's wonderfully practical - and personal - introduction to acting.

A Practical Guide to Physical Theatre

A step-by-step guide to Physical Theatre in both theory and practice - full of detailed exercises and inspiring ideas.

Two plays by award-winning playwright Ella Hickson.

How to Conduct Successful Improvisation Sessions

A practical guide to conducting improvisation sessions, for teachers, directors and workshop leaders.

A revised and updated edition of Bella Merlin's essential guide to Stanislavsky's terms and ideas.

Two plays from one of the leading dramatists of the 20th century.

Four early plays from the author of The Weir, with a foreword by the author.

The second collection of plays from the multi-award winning author.

A collection of wide-ranging and ambitious short plays reflecting the complexities of women and political power in the United Kingdom.

A magnificent two-play epic, adapted from Tolstoy's novel and first staged by Shared Experience.

Unlocking Plays Through Physical Theatre

Dymphna Callery, author of Through the Body: A practical guide to physical theatre, shows how exercises and rehearsal techniques associated with physical and devised theatre can be applied to scripted plays.