Spiral-bound,
176 pages
ISBN: 9781848424708
Publication Date:
25 Aug 2016
Size: 210mm x 148mm
£14.99 £11.99
You save £3.00 (20%)
Ebook,
176 pages
ISBN: 9781780018041
Publication Date:
25 Aug 2016
£14.99 £11.99
You save £3.00 (20%)
Stage Combat: Unarmed (with Online Video Content)
Spiral-bound £14.99£11.99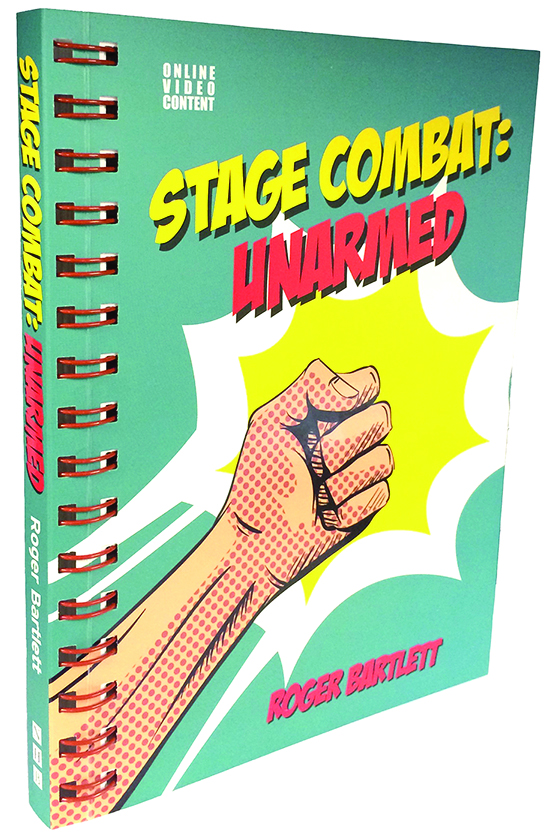 'This is a book about how to beat the living daylights out of another human being safely...'
Roger Bartlett – professional fight director and Master Teacher for the British Academy of Stage & Screen Combat – leads you through everything you need to know in order to create and perform unarmed stage fights that are compelling, realistic and, above all, safe.
Starting with the essential concepts, including Victim Control and Reversal of Energy, you will learn how to perform all of the following moves:
Slapping
Punching
Kicking
Strangling
Pulling and Pushing
Falling
Locking
Blocking
Each technique is clearly described, extensively illustrated, and accompanied by online videos demonstrating it in slow motion and at full speed. Also included are chapters on understanding and conveying your character's pain, and creating and rehearsing your own fight sequence.
For those already trained in stage combat, it will serve as a comprehensive reminder of what you have learned, and supplement your ongoing training. For amateur, fringe and student companies, the book offers a thorough understanding of the practicalities of staging a fight, but also helps you to recognise when you may need to call upon the services of a qualified professional.
Whatever your current level of experience, Stage Combat: Unarmed is the essential book for directors, actors, students and teachers, or indeed anyone looking to incorporate safe, effective stage fights into their productions.
Press Quotes
'An excellent and informative guide to stage fighting that teaches the user with surgical intricacy… the companion website is invaluable… suited to novices and experienced fighters alike'
Teaching Drama
'A really useful book... simple, easy to read, and totally practical... offers more than safe and effective ways to fight; it offers opportunities that may not have been thought of'
ReviewsGate
'Very precise and detailed... has the potential to help drama students consolidate what they've learned in class and/or to be a useful manual to anyone – amateurs, or school students for instance – coming to this for the first time'
Susan Elkin, - susanelkin.co.uk
Spiral-bound,
176 pages
ISBN: 9781848424708
Publication Date:
25 Aug 2016
Size: 210mm x 148mm
£14.99 £11.99
You save £3.00 (20%)
Ebook,
176 pages
ISBN: 9781780018041
Publication Date:
25 Aug 2016
£14.99 £11.99
You save £3.00 (20%)