Plays
Showing 127-144 of 1,998 items.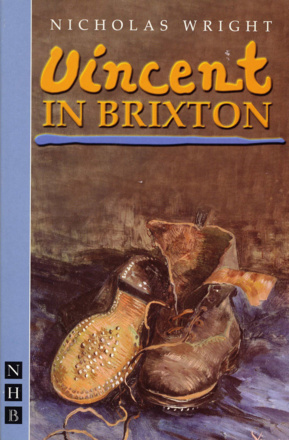 A moving portrait of the young Vincent van Gogh - a hit in the West End and on Broadway.
A short play about faith, families, and fitting in.

An epic romcom telling the story of an unlikely romance between the Queen of England and a boy from the wrong side of the tracks. Premiered by the National Youth Theatre.

Contemporary Asian American Plays

A major anthology of contemporary Asian American drama, exploring the complexities of gender, sexuality, and family, and demonstrating the cultural and aesthetic diversity of the new generation of Asian American voices.

A darkly riotous, superbly fast-talking adventure, adapted from the Booker Prize-winning novel.

The debut collection of celebrated American playwright Annie Baker, including her Obie award-winning play Circle Mirror Transformation.

A bold exploration of colonisation and objectification, based on the true story of the 'Hottentot Venus'.

Set around a haunted house hemmed in by a restive, starving populace, The Veil weaves Ireland's troubled colonial history into a transfixing story about the search for love, the transcendental and the circularity of time.

A new adaptation by Mike Bartlett of Maxim Gorky's savagely funny play, premiered at the Almeida Theatre, London.

A comedy of manners about the property market.

Joint winner of the inaugural Theatre503 Playwriting Award, Valhalla depicts a world where the boundaries of scientific research and the endurance of human love are stretched to their limits.

Làzaro, his mates and his porn-star girlfriend are 'art terrorists'... Can anything stop their killing spree?

An extraordinary, award-winning account of the Beslan School Siege, exploring the entirely individual way children cope with traumatic situations.

A heartbreakingly funny play about love, life and human connection, first performed as part of the Orange Tree Theatre's Inside/Outside season.

A grand, mischevious story set in a dystopian future. Winner of three Tony Awards including Best Book of a Musical.

Tender, uncompromising, haunting and lyrical, these four plays together comprise a contemporary chronicle of the lives of East London's young women.

A bittersweet comedy about life, love and friendship once school is long gone.

A hard-hitting play about the collapse of idealism in contemporary politics.