News
Previous News »
Showing 31-36 of 69 items.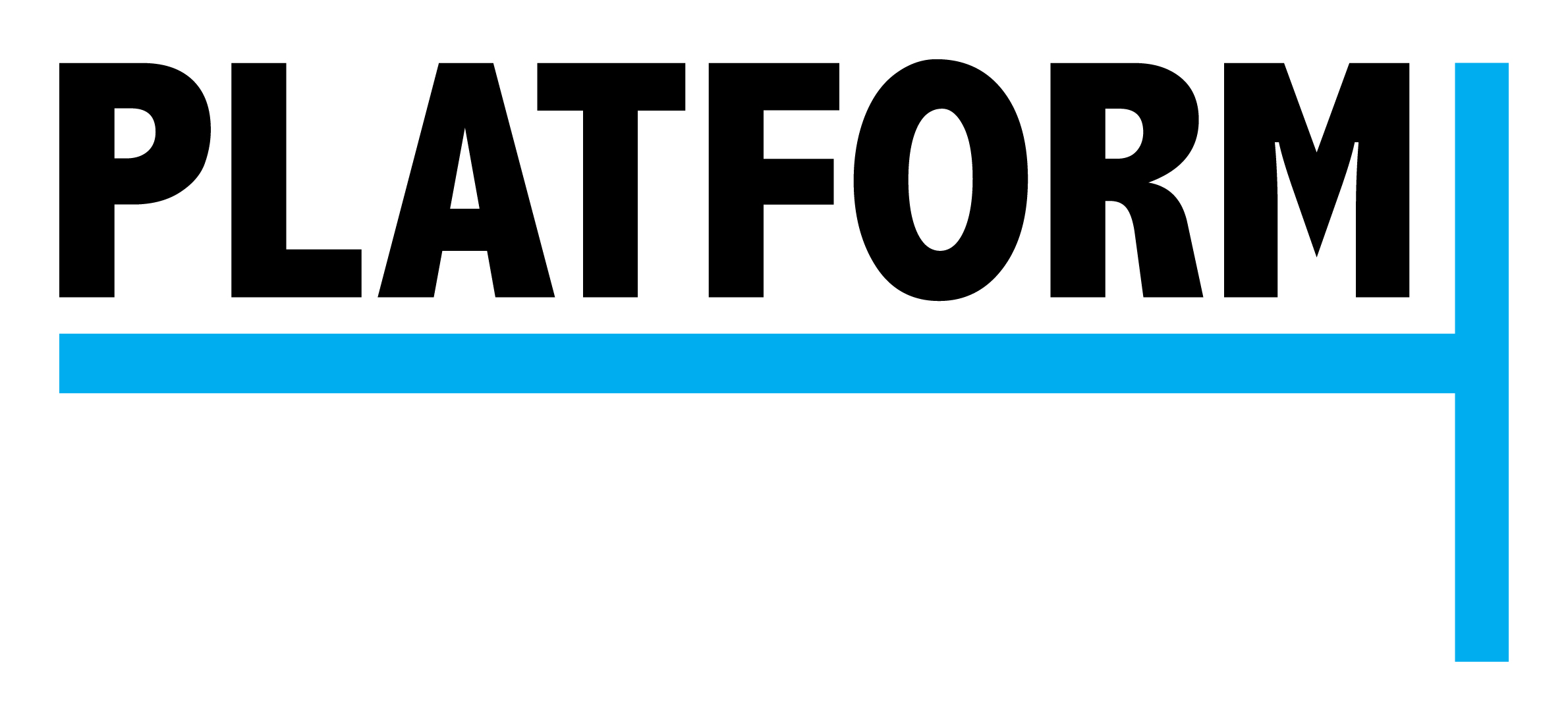 Tonic Theatre and Nick Hern Books are joining forces to launch Platform, a new initiative aimed at tackling underrepresentation of women on stage by increasing the opportunities for girls and young women.
Aimed at addressing gender imbalance and inequality in theatre, Platform comprises big-cast plays with predominantly or all-female casts, written specifically for performance by school, college and youth-theatre groups. It is inspired by feedback from educational institutions and youth theatres across the country, which highlighted the mismatch between the - mostly female - composition of their memberships, and the range and quality of roles currently available to them.
The plays will be published as single editions, with the first three in the series released on 11 June. They are available to pre-order now:
The Light Burns Blue by Silva Semerciyan
Second Person Narrative by Jemma Kennedy
This Changes Everything by Joel Horwood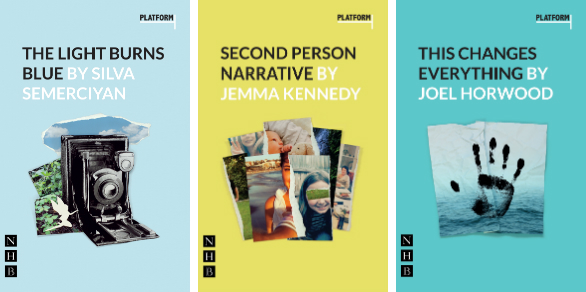 Platform follows in the footsteps of Tonic's earlier initiative Advance, which collaborated with Artistic Directors and senior creative staff at leading theatres to help them find ways of working more successfully with female theatre artists, and Tonic director Lucy Kerbel's 100 Great Plays for Women, an inspiring guide to a hundred plays that put female performers centre stage.
For more information, download the press release.
'Drama is an important tool for building confidence and empowering young people. Platform will give girls opportunity to access these benefits as much as their male counterparts.' - Moira Buffini
I do hope you enjoy reading our Summer edition of the newsletter featuring Mike Bartlett's Contractions, a wonderful batch of new releases, including Richard Eyre's version of Ibsen's Ghosts and a roundup of amateur productions of NHB titles happening across the country and at the Edinburgh Fringe.
You can read the newsletter in your browser by clicking this link: eepurl.com/U-xKz.
And if you like what you see, please sign up here making sure to tick I want to receive: Plays to Perform Bulletins.
.
Tamara von Werthern, Performing Rights Manager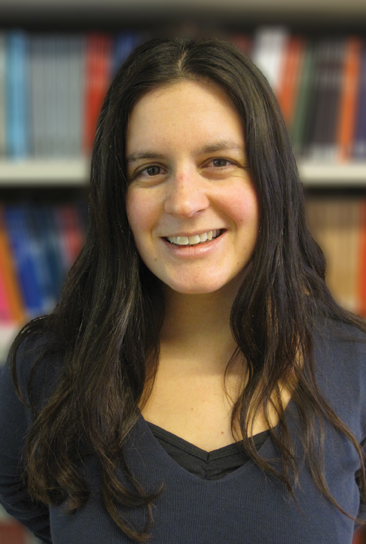 Announcing the winners of the Plays to Perform competition
We can now announce the winners of our Plays to Perform competition, launched last year to celebrate Nick Hern Books' 25th birthday.
The prizes up for grabs were the chance of a royalty-free production of up to five performances for one lucky group as well as two runner-up prizes of £100 worth of scripts from our website.
To enter, all we asked was for a short paragraph on one of the plays for which we hold the performing rights, telling us why you wanted to perform it. What made your chosen play stand out? What made it special, impressive and important?
We were blown away by the response. So many unusual and challenging scripts were brought forward and so many exciting and convincing reasons for staging them!  
The panel of judges consisted of two much-beloved and frequently performed playwrights: Fin Kennedy (author of How To Disappear Completely And Never Be Found) and Amanda Whittington (Be My Baby, Ladies' Day, Ladies Down Under and The Thrill of Love). They did have their work cut out for them with so many brilliant entries, full of passion, wit and conviction, and every single participant clearly raring to go with their chosen production!
Amanda Whittington says: 'I rated them on how the stated aims and ambitions for the production connected with or responded to wider issues in theatre and society. Glad there's three prizes as it's pretty difficult to pick a clear winner!'
Fin Kennedy: 'It's terrific to see the excitement the competition generated.'
I must say we found the choice even harder and finally decided to bend the rules just a tiny bit and award one main prize and three runners-up prizes of £100 worth of scripts, therefore creating an extra prize. I hope you don't mind.
So, it's time to reveal the winners:
The three companies who have won £100 worth of scripts, and were just pipped to the post in our Plays to Perform Competition are…
Riot Productions who want to take Decade (a number of short plays by different writers, reflecting on the decade since 9/11) to the Edinburgh Fringe. They wrote:
'As a company, we believe in theatre as an art form with a social purpose to initiate debate and re-contextualise modern history for our audiences, and ourselves. We're interested in contemporary and gritty theatre which can spark conversation. Decade embodies all of these beliefs and intentions.'
Rough Hewn plan to stage Jack Thorne's 2nd May 1997 at the Burton Taylor Studio in Oxford and wrote:
'It would be brilliant to stage this play exactly seventeen years after it's set, when the Labour Party last took over from the Conservatives, and exactly one year before the next General Election.'
Reading College plan to stage The Ragged Trousered Philanthropists by Robert Tressell, adapted by Howard Brenton, at South Street Arts Centre. They wrote:
'The play explores the divisions in society and why they are there. It has an immediate resonance with today's political environment, where we have a culture of 'deserving' and 'undeserving' poor, benefits 'scroungers', and ideas about jobs being taken by people who are blamed for working for less pay. And of course the clear parallel with the people who almost destroyed the world's economy getting away scot-free, while poor people are having to turn to food banks and loan shark companies.'
As you can see, there is a real urge and necessity behind all three proposals, and we hope that we will see these productions come to life soon.
But now, our overall winner. It is:
The Progress Theatre, Reading with a production of Brontë by Polly Teale, planned for November 2015.
'At Progress Theatre we are often guilty of short-changing our female actors – since attending Lucy Kerbel's inspiring talk [Lucy Kerbel is the author of 100 Great Plays for Women, which was launched at the National Theatre in November 2013; in her talk she highlighted the need for theatres to programme more plays which put women centre stage to modernise the theatrical landscape], I and others have been driven to programme plays with strong, central female characters. Brontë presents the private lives of three historically and artistically influential women in an engaging, dramatic, and even erotic manner.'
Director Stephanie Weller, on hearing that her entry to the competition was the overall winner, said:
'I've been thinking about directing again for a while, in that window-shopping kind of way. I knew I wanted something with strong female roles (thank you, Lucy Kerbel), and something which challenged me with its structure and excited me with its subject matter. This competition did two things: made me look seriously and actively; and pushed me to focus on what I really wanted to do by committing those reasons to paper.'
We very much hope that those of you who didn't end up winning will still decide to go ahead with your production. In any case I will be in touch with everyone who entered to let them choose one of our scripts for free.
We are very happy to help in making this production become a reality and will support it with advertising on our website, Facebook and Twitter.
Please keep in touch with us on Twitter @NHBperforming and do let us know how your projects are developing!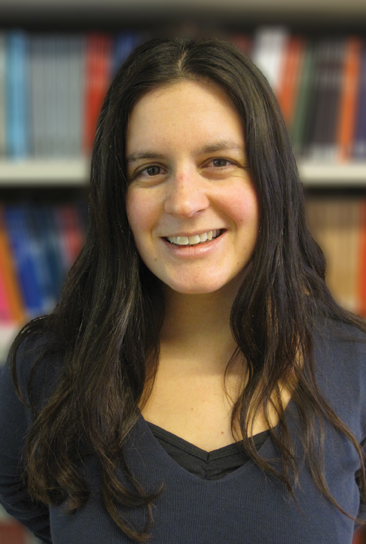 You are an adventurous and exciting bunch, who enjoy a challenge, that's for sure. The legendary Johnny 'Rooster' Byron knocking back a raw egg on stage? Bring it on! Anne Boleyn carrying her decapitated head in a basket? No problem!  And plays about the Second World War and forced adoption… surely this sounds like a bit of challenge to draw in an audience with these? Well, you made it happen!
And here are our most performed plays from 2013:
1 Arabian Nights by Dominic Cooke
2 Ladies' Day by Amanda Whittington
3 Jerusalem by Jez Butterworth
4 The Hound of the Baskervilles by Sir Conan Doyle, adapted by Steve Canny and John Nicholson for Peepolykus
5 Anne Boleyn by Howard Brenton
6 Be My Baby by Amanda Whittington
7 Lilies on the Land by the Lions part
8 The Jungle Book by Rudyard Kipling, adapted by Stuart Paterson
9 Kindertransport by Diane Samuels
10 100 by Christopher Heimann, Diene Petterle and Neil Monaghan
Firmly in first place lies the dazzling story-telling feat of Arabian Nights adapted by Dominic Cooke. The young Queen Shahrazad saves her own life and wins the love of the King through her stories about adventures and magic, evoking worlds peopled with giant beasts, talking birds and crafty thieves.
Not far behind, in second place, comes the fun-filled Ladies' Day by Amanda Whittington. Follow four fish-filletting friends from the factory, as they swap their hair nets for glad rags and fabulous hats – and join them at the races the year Ascot came to Hull, for a flirt and a flutter, and some strawberries and cream. There is a sequel to this play, Ladies Down Under, which comes highly recommended.
Jerusalem by Jez Butterworth (who also wrote Mojo, recently revived in the West End) has become an instant classic with the iconic character of Johnny 'Rooster' Byron at its heart.  This comic, contemporary vision of life in England's green and pleasant land is set on St George's Day outside the trailer of local waster and Lord of Misrule, the aforementioned Byron.  His various friends and enemies dance a merry dance around it, revealing more and more facets of the man. This is our third most performed play, definitely worth a look, if you haven't staged it yet.
Peepolykus' very funny, fast-paced spoof version of The Hound of the Baskervillesby Sir Arthur Conan Doyle, adapted by Steve Canny and John Nicholson, has shot to number four on the list. It was originally performed with just three men who play all of the characters, but it can be performed by a larger cast. It is a very clever, thoroughly theatrical vdersion of the classic story.
Now, a headless performance as Anne Boleyn (well, head in hand, anyway) anyone? – In fifth place, a play by Howard Brenton, packed with meaty characters, from the beguiling titular heroine through to the eccentric James I. This is a celebration of a great English heroine who helped change the course of the nation's history.
Amanda Whittington makes it twice onto our list: in sixth place is Be My Baby, her a-cappella play about the heart-wrench of forced adoption in the Sixties, set entirely to music from the time and exploring the journey of a young woman who has to hide the fact she is pregnant out of wedlock, give birth in a mother-baby home and eventually give up her baby. Harrowing as this sounds, this is also the tale of a warm friendship forming amongst the four young women who find themselves in the same situation, albeit coming from very different backgrounds.
Many of you enjoyed performing Lilies on the Land by the Lions part, and helped it to seventh place on the list; a documentary drama about the women who joined the land army during the Second World War and helped with their grit and courage to win the war doing men's work on the fields. The play was created from many real-life accounts of the so-called Land Army girls.
Stuart Paterson has adapted many children's stories into plays for the stage, not least among them the physical and colourful Jungle Book, after Rudyard Kipling, which follows Mowgli in his adventures through the jungle, with his friends Baloo and Bagheera. Other plays by Paterson include Cinderella, Hansel & Gretel, Kensuke's Kingdom, The Snow Queen and Treasure Island.
Diane Samuels' Kindertransport is at ninth place: it is about the Jewish children saved from Nazi Germany during the Kindertransport, which helped Jewish children flee to Great Britain during the war, but without their parents, and follows one such girl into adulthood as she is conflicted between the country and culture of her parents and her adopted country and comes to terms with her past only, when her daughter discovers the long-buried secret of her mother's journey to England all those years ago.
And finally, 100, by The Imaginary Body, which has long been a favourite especially with student groups across the world - a play which can be performed very simply in a black box theatre space with a few sticks but which explores the meaning of life and death.
Not bad to be going on with.
So which plays do you think will make it onto next year's top ten list?
It's up to you really, and depends on your choices, so I'd be really interested to hear your thoughts.
My bet is on Jessica Swale's Blue Stockings, which is off to a good start already. This is about the first female students at Cambridge and their struggle against a background of female suffrage.
Also doing incredibly well is Amanda Whittington's The Thrill of Love, a dark and gripping drama about Ruth Ellis, the last woman to be hanged in England.
2014 might also be the year that My Boy Jack by David Haig makes it back into the top ten, as it is currently being picked up across the country to mark the 100-year anniversary of the First World War.
Hilary Mantel's Wolf Hall & Bring Up The Bodies, adapted by our top adaptor Mike Poulton (Canterbury Tales, Don Carlos, Morte D'Arthur and Rosmersholm are available for performance) is also one to watch.
May I take this opportunity to thank all those theatre companies out there who have made 2013 such an exciting and vibrant year for us at NHB and for our authors, and we're looking forward to working with you again!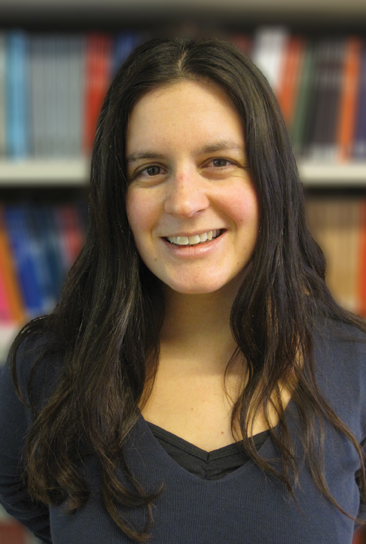 I do hope you enjoy reading our December edition of the newsletter featuring Jessica Swale's Blue Stockings, a wonderful selection of Christmas-themed plays to consider for next year's winter season and a roundup of amateur productions of NHB titles happening across the country. Also how to win royalty-free performances and who to vote for in this year's WhatsOnStage Awards.
You can read the newsletter in your browser by clicking this link: http://eepurl.com/Kyl8r.
And if you like what you see, please sign up here making sure to tick I want to receive: Plays to Perform Bulletins.
Tamara von Werthern - Performing Rights Manager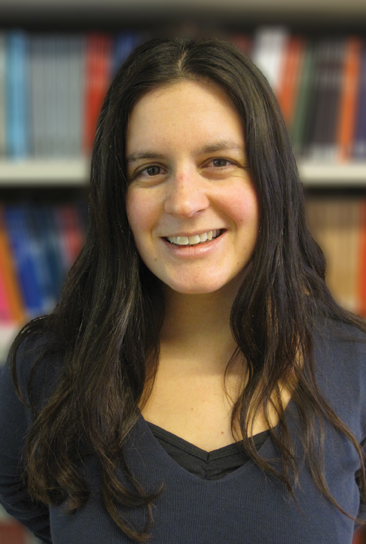 Welcome to our fifth edition of the Plays to Perform newsletter, featuring My Boy Jack as play of the month, as well as an exciting batch of new releases, the chance to win up to five royalty-free performances or £100 worth of scripts, and our latest supplement to the Guide to Plays for Performance!
You can read the newsletter in your browser by clicking this link:
And if you like what you see, please sign up here making sure to tick I want to receive: Plays to Perform Bulletins.
Tamara von Werthern - Performing Rights Manager