News
Previous News »
Showing 43-48 of 69 items.
We have just issued the first edition of the Plays to Perform Newsletter. It's packed full of the latest releases, acquisitions and news plus a very special book offer for subscribers, a play tip from me and an opportunity to be included as our featured production of the month.
If you would like to sign up please click on the link below and enter your name and email address. Make sure to tick Plays to Perform Bulletins after I Would Like To Receive: http://www.nickhernbooks.co.uk/plays-to-perform/plays-newsletter-subscribe.html
And for those who want a little taste of what the newsletter looks like, please do have a look here: http://bit.ly/12YTGuP.
We hope you enjoy it!
Kate Brower, Performing Rights Manager (Maternity Cover)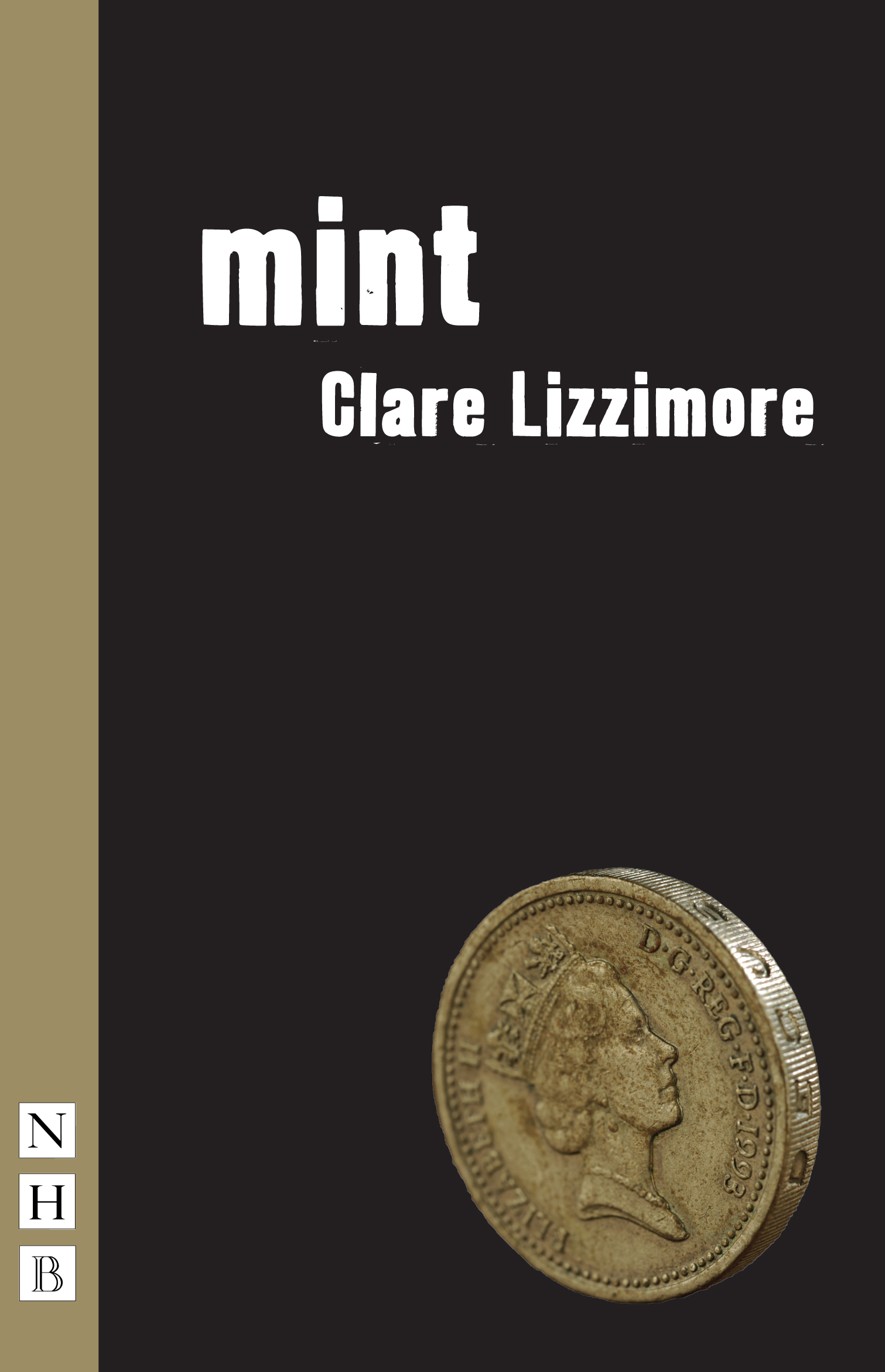 UPDATE. 20/7/13, 11:00 - THE FREE DOWNLOAD FOR MINT IS NO LONGER AVAILABLE. HOWEVER, THE EBOOK IS NOW OUT, AND CAN BE PURCHASED THROUGH ALL USUAL CHANELLS.
In the spirit of the Royal Court's Open Court festival, we're opening up access to Clare Lizzimore's fantastic debut play Mint, which will be available for a limited period as a free download through our website from today (2 July) until 20 July.

Over 10 years of imprisonment Alan's life has been measured out in weekly visits from his family; slices of the normal life he's left behind. Everything will be so much better once he's finally out and back home for good. Won't it?

A sharp and detailed portrait of a man struggling to keep his head above water, Mint premieres today at the Royal Court Theatre, London, on 2 July, the first play written by talented director Clare Lizzimore (Bull, Crucible Theatre Sheffield; Lay Down Your Cross, Hampstead Theatre). And we're making the script available as a PDF digital download, incorporating changes right up to opening night.

The complete script of Mint is now available for download worldwide, for free, from this website. Click here to find the script - just click the PDF icon, and your download will start automatically.
After 20 July, Mint will join our growing list of paid-for ebooks, and will be available through all the usual channels.
This is the first time in our history we're making a script available in digital form only alongside its original production. We can now make plays available in forms unimaginable when NHB was started 25 years ago - we hope you take up this exciting opportunity to connect with this brilliant debut drama.
Reviews for Mint:
'cumulatively devastating... worthy of Edward Bond' Independent
'impressively perceptive and observant... this portrait of excruciating family tensions rings true' The Arts Desk
'gripping... witty and frequently insightful' British Theatre Guide
On June 6th, Nick Hern Books will be holding a free panel event and Q&A at the Almeida Theatre, titled 'Having A Play: playwrights on playwriting in the last 25 years'. On the panel will be four NHB-published playwrights:
Alecky Blythe, whose work includes the recent National Theatre hit, London Road
Lucy Kirkwood, whose latest play Chimerica premieres at the Almeida Theatre, 17 May-29 June
Conor McPherson, whose highly acclaimed play The Weir has just been revived at the Donmar Warehouse, prior to his new play The Night Alive premiering at the same venue from 13 June
Nicholas Wright, is the author of many original plays as well as adaptations, and co-author with Richard Eyre of Changing Stages: A View of British Theatre in the 20th Century
The panel will be chaired by Michael Attenborough, former Artistic Director of the Almeida Theatre. The event runs from 5.30pm-6.30pm, Thursday 6 June. Tickets are free but must be booked in advance; visit the Almeida Theatre website or phone the Box Office on 020 7359 4404 to book.
Having A Play forms part of Nick Hern Books' 25th anniversary celebrations. We're running a range of promotions, competitions and events throughout the year, including a 25% discount on all orders through our website, our ongoing Silver Ticket Giveaway, and an upcoming special publication, My First Play: An Anthology of Theatrical Beginnings. Sign up to our newsletter and follow us on Twitter to make sure you don't miss them!
Fiona Doyle's play SO Gay has been announced as the winner of A Play for the Nation's Youth.
This national competition was organised by Salisbury Playhouse, Nick Hern Books, Out of Joint, BBC Writersroom and the National Association of Youth Theatres and received more than 60 submissions.
SO Gay follows a group of teenagers at a multi-cultural, mixed sex secondary school. Katie, Eamon, Leanne and Sarah face the battles of growing up and the challenges of difference and acceptance amongst the obstacles of their peers, parents and teachers.
The plays were read in several rounds by representatives of each partner organisation but also, crucially, by young people of the age for which the plays were written. SO Gay impressed the judges with its theatrical potential and engaging subject matter. Moreover, Fiona's story, language and characters were ones that a company of young actors related to and wanted to explore the most.
Fiona Doyle, from Kerry, Ireland, studied Drama and Theatre Arts at Goldsmiths College. She has won the £1000 seed commission and will now receive support from the partner organisations to develop the script prior to workshops and a rehearsed reading.
Doyle, 34, says "This is really unexpected. I'm totally thrilled. I've only been writing seriously since 2012 and this is the best thing to happen with my work since then. I am currently based in both Kerry and London so that I have time devoted to my writing. Winning A Play for the Nation's Youth is a clear example of how this is working for me".
The UK has a thriving network of youth theatres who often struggle to find expansive plays that both captivate and challenge. This new partnership was set up to discover a new play that could be performed by a large cast of young people and to engage an exciting playwright with the nation's young actors.
Max Stafford-Clark, Artistic Director of Out of Joint (and author of several books published by NHB) says, "It is rare to see a good, gritty, original play for young people, written in and about the here and now, with characters as young as those who will perform them. This lively play redresses this, and I think it will also be very enjoyable to perform. I wish it well and look forward to seeing it staged".
Nick Hern Books has a strong tradition of publishing plays for young people, including works by leading playwrights such as Fin Kennedy and Stuart Paterson. Recent publications include Ali Taylor's adaptation of Robert Westall's Carnegie medal-winning novel The Machine Gunners, Mike Kenny's dramatisation of Kenneth Grahame's classic tale The Wind in the Willows, and Helen Edmundson and Neil Hannon's version of Arthur Ransome's Swallows and Amazons, which was nominated for the Ned Sherrin Award for Best Musical at the Evening Standard Awards 2012.
We've been doing some number-crunching here at NHB and can now announce our top ten most performed plays for amateur performance from 2012. We were incredibly impressed with the diversity and scope of the plays that you chose to perform in your hundreds last year. Adaptations of classic novels, a supernatural epic and hard-hitting contemporary playwriting all feature. So, without further ado, I'm pleased to present our top ten in descending order…
Special mention must go to Amanda Whittington and Liz Lochhead for getting two of their plays in our list, a wonderful testament to their enduring popularity.
If you want more information on any of these titles you can search for them on this website where you can download guide sheets for each title with cast breakdowns, synopses and extracts.
Congratulations to all our authors. Wonder who will make it in next year?
Kate Brower, Performing Rights Manager (Maternity Cover)
Here in the office we are very excited about Amanda Whittington's brand new play The Thrill of Love which opens tonight at the New Vic Theatre. The play is based on the extraordinary life of the last woman to be hanged in Britain, Ruth Ellis. Convicted of murder in 1955, the play takes a fresh look at the woman behind the infamous headlines.
A divorcée with a young child to look after, Ruth turns to nightclub hostessing to earn a living. The girls work hard, play hard and dream of a movie-star lifestyle. However when Ruth meets David, a womanising racing driver, fame finally comes – but not in the way she ever imagined.
Amanda has been billed by The Guardian as 'our most consistently popular female dramatist.' She is the author of several incredibly popular plays including: Ladies' Day, Ladies Down Under, and Be My Baby.
The Thrill of Love is on stage now:
New Vic Theatre, Newcastle-under-Lyme
Friday 22 February – Saturday 9 March
To book tickets please visit: http://www.newvictheatre.org.uk/the-thrill-of-love
Stephen Joseph Theatre, Scarborough
Wednesday 13 March – Saturday 23 March
To book tickets please visit: http://www.sjt.uk.com
St James Theatre, West End London
Wednesday 27 March – Saturday 4 May
To book tickets please visit: http://www.stjamestheatre.co.uk/events/the-thrill-of-love/
Kate Brower, Performing Rights Manager (Maternity Cover)