News
Previous News »
Showing 25-30 of 69 items.
NELL GWYNN by Jessica Swale has just become released (on a limited basis) for amateur performance. Please click here to read more on how to apply for the rights.
What an exciting year 2015 has turned out to be!
There is a real appetite for new work, and we are so pleased that not only many new writers have made it onto our Top Ten list, but also that 70% of the writers most performed in 2015 are women – which is bucking the trend of female representation on stage elsewhere in the theatre.
Thank you for this brilliant endorsement of our writers, and thank you too for your loyalty – so many theatre companies return to us year after year which is wonderful.
Looking at these plays, what catches the eye most is the role ratio. If we take the minimum cast requirements from all ten plays, this leaves us with 43 roles for women, and 22 roles for men, which is nearly twice as many female roles than male.
At NHB Plays To Perform we have long been aware of the need for good drama that offers substantial (and multiple) roles for women. If you are not yet aware of our initiative with Tonic Theatre aimed at redressing the gender imbalance in the theatre by offering well-written dramas by award-winning writers with a majority of parts for women, please have a look at www.tonictheatre-platform.co.uk.
What else does this list tell us?
Amanda Whittington is the undoubted queen of amateur dramatics, with three of her plays on the top ten list, her latest dark drama The Thrill of Love topping the chart; Jessica Swale is a contender for her crown with Blue Stockings at Number Two, and new play Nell Gwynn about to be released (write to me if you're interested – tamara@nickhernbooks.co.uk); Dominic Cooke's Arabian Nights remains ever popular, weaving its magic quite literally around the world. Kindertransport by Diane Samuels is being newly discovered as the current refugee crisis reminds us of other times of upheaval. Stones In His Pockets by Marie Jones has become available again and shot straight to Number Five. We then have two more of Amanda Whittington's: Ladies' Day and Be My Baby, and Conor McPherson's atmospheric haunting tale The Weir follows close behind at Number Eight. Lilies on the Land by the Lions part looks at WWII's Land Army Girl's experiences through letters and interviews with the original girls while Evan Placey's Girls Like That is a feminist trope about the challenges young people face with ever-developing technologies.
And here it is, in all its glory: our Nick Hern Books Top Ten Most Performed Plays of 2015 list:
1. The Thrill of Love by Amanda Whittington
A gripping drama about Ruth Ellis, the last woman to be hanged in Britain, which takes a fresh look at the woman behind the headlines and who she was trying to protect. 'Tense and engaging throughout… a triumph' The Stage.
2. Blue Stockings by Jessica Swale
Set in Girton College, Cambridge, in 1896, this is a moving, comical and eye-opening story of four young women fighting for education against the wider background of women's suffrage. 'Thoroughly researched and grippingly dramatised' The Stage.
3. Arabian Nights by Dominic Cooke, with music by Gary Yershon
An imaginative adaptation of seven of the 1001 classic tales, including Ali Baba and the Forty Thieves and Sinbad the Sailor. 'The best demonstration of the living power of theatre' Observer.
4. Kindertransport by Diane Samuels
A modern classic about one woman's struggle with her past – brutally separated from her German-Jewish parents at the age of 9 and brought to England with the promise of a new life… 'A powerful contribution to Holocaust literature'
5. Stones in His Pockets by Marie Jones
This hilarious multi-award-winning two-man show about the filming of a Hollywood epic in rural Ireland features a pair of film extras who take on all the roles themselves, including the role of the starlet. 'Magical... a moving and heartfelt tribute'Guardian
6. Ladies' Day by Amanda Whittington
A light-hearted comedy about four lasses from a fish-filleting factory in Hull, whose lives change forever when they find themselves at Royal Ascot the year it relocated to York. 'Has all the warmth of a Calendar Girls or a Full Monty' Yorkshire Post.
7. Be My Baby by Amanda Whittington
Set in a Mother-and-Baby Home in the Sixties, this is the moving story of young unmarried mothers sent away to have their babies in secret. A wonderful ensemble piece for younger female actors, with songs from the period by The Ronettes, The Dixie Cups and the Shangri-La's 'Immensely touching' The Times.
8. The Weir by Conor McPherson
Spellbinding, beautifully observed multi-award-winning drama. In a remote rural pub, the local lads are swapping spooky stories to impress a young woman who recently moved to the area. But Valerie has her own tale to tell that'll stop them all dead in their tracks. 'The best play I've seen in years' Sunday Telegraph
9. Lilies on the Land by the Lions part
A revealing, funny and wonderfully moving portrait of four women who sign up to join the Women's Land Army during World War II, based on hundreds of letters and interviews with original Land Girls. 'Impossible not to be awed.' The Stage.
10. Girls Like That by Evan Placey
An urgent and explosive play that explores the pressures on young people today in the wake of advancing technology. When a naked photograph of Scarlett goes viral, she becomes the centre of attention for all the wrong reasons. 'A well-written, immaculately crafted and brave piece of energetic theatre.' A Younger Theatre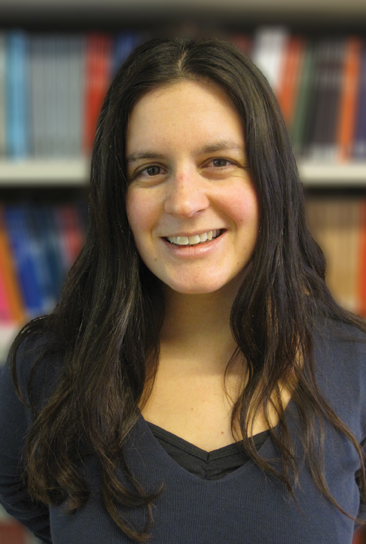 Our Plays to Perform Newsletter presents Evan Placey's Girls Like That as Play of the Month; Theatre Book Highlight is our wonderful So You Want To Be... series with advice on directing, acting, producing, working in the theatre, going to drama school; and our new play releases include buckets by Adam Barnard, Elephants by Rose Heiney and Swallow by Stef Smith.

Our acquisitions include Nell Gwynn, by Jessica Swale, Mr Foote's Other Leg by Ian Kelly, and Consensual by Evan Placey.

Our Featured Production this time is The Light Burns Blue by Silva Semerciyan
To read the newsletter in full, please click here
Enjoy!

Tamara von Werthern, Performing Rights Manager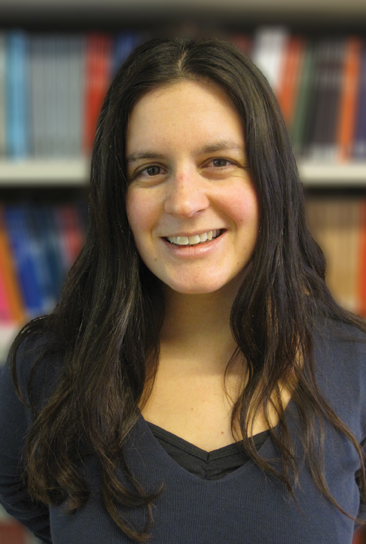 We're so excited to have licensed no fewer than 11 excellent plays at this year's Edinburgh Fringe!
To celebrate, we have asked a few companies taking one of our plays up to the Fringe to report back on their experience.
We are publishing two blog pieces - the first one deals with their reasons for taking their chosen plays up, their hopes and aspirations, challenges faced during rehearsals etc, and the second one... well you'll have to see, it's probably going to be about late nights, junk food, flyering and critical success!
I did manage to catch a very well performed and directed The River by Brodick Productions up there, so have great hope for all of them making their mark.
And who knows, maybe reading this will inspire you too to take a chance at Edinburgh 2016 with one of our plays?
We can't make fitting everything into a small van any easier, but what we can do is make the licensing process as smooth as possible!
Have a read of our companies' adventures up North here.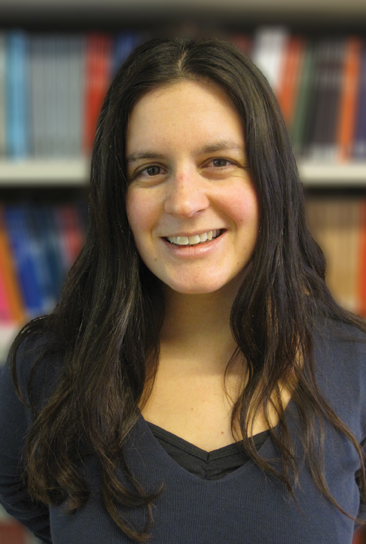 We are so excited about this latest newsletter!
We have an absolute wealth of releases in here, including the incredibly funny Jeeves and Wooster in 'Perfect Nonsense' by The Goodale Brothers, original author P.G. Wodehouse, of course, in which three men take on a variety of roles; a provocative new play by Mike Bartlett: Game; the beautiful underwater tale Mermaid by Helen Edmundson; an imagined meeting of David Beckham, David Cameron and Prince William in The Three Lions by William Gaminara; a political thriller by Steve Thompson: Feed the Beast; one of the most popular NT Connections play for our youth theatres: Remote by Stef Smith; Conor McPherson's The Veil and Lionboy by Zizou Corder, adapted by Marcelo Dos Santos.
Lots to get your teeth into, then!
In this edition we also reveal our Top Ten most performed plays of 2014 and give you some Edinburgh Fringe tips by showing off all the NHB plays which will be on show there this August. Enjoy the read!
You can read the newsletter by clicking on this link: http://eepurl.com/bq67y9
And if you like what you see, please sign up here making sure to tick I want to receive: Plays to Perform Bulletins.
Tamara von Werthern - Performing Rights Manager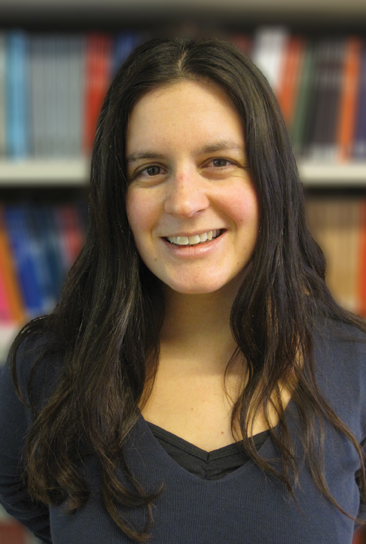 I do hope you enjoy reading our Summer edition of the newsletter featuring exciting new releases of Cock by Mike Bartlett, Di and Viv and Rose by Amelia Bullmore and Scuttlers by Rona Munro. We are also announcing the Platform Scheme which is creating plays with good parts for women to address gender inequality in the theatres. As always there is a roundup of amateur productions of NHB titles happening across the country.
You can read the newsletter in your browser by clicking this link: http://eepurl.com/bl466j.
And if you like what you see, please sign up here making sure to tick I want to receive: Plays to Perform Bulletins.
Tamara von Werthern - Performing Rights Manager