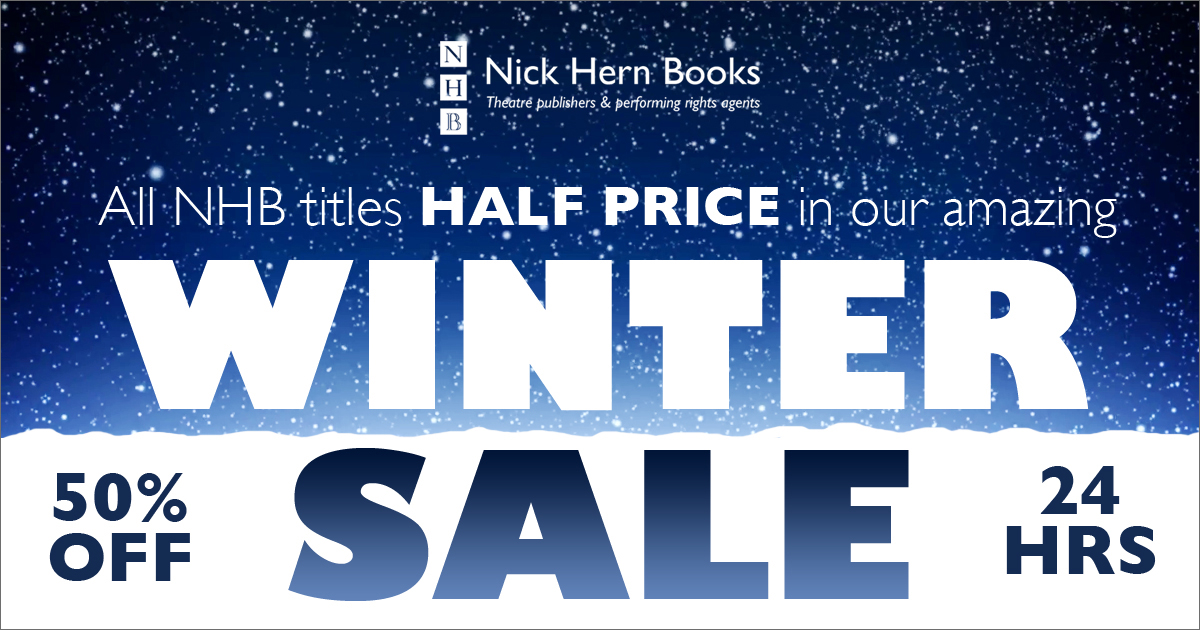 Our Winter Sale is now closed!
Thanks to everyone who took part
PLEASE NOTE: Our Winter Sale ended at 10:00 GMT on Thursday 28 November.
Whether you're looking for a great read, a book to help you develop your skills and advance your career, or the perfect gift for a theatre-lover, there's something here for you. Get inspired below with some of our top releases from the past twelve months – including:
a special new edition of Phoebe Waller-Bridge's Fleabag, with the full original play plus exclusive bonus content and colour photos
the complete book and lyrics to the acclaimed gender-swapped revival of classic musical Company
a new collection of essays by world-famous director Peter Brook, Playing by Ear
Playwriting, a comprehensive guide to the craft by highly respected writer and teacher Stephen Jeffreys
play collections by Caryl Churchill, Robert Holman and Kenneth Lonergan
Andy Nyman's second book of witty and wise tips for performers, More Golden Rules of Acting
and acclaimed new plays by Annie Baker, Ella Hickson, Bruce Norris, Lynn Nottage and more
Plus be sure to take a look through our extensive range on the website and choose from hundreds of playtexts at £5 or less, check out our Drama Classics from just £1.99, and get great books on acting, directing, writing and more, cheaper than you'll find them anywhere else.
And don't forget, you'll get free UK postage & packaging on all orders of £30 or over.
(*Excludes imports, pre-orders, bundles, signed copies damaged and bin-end stock.)