Plays
Showing 37-54 of 1,998 items.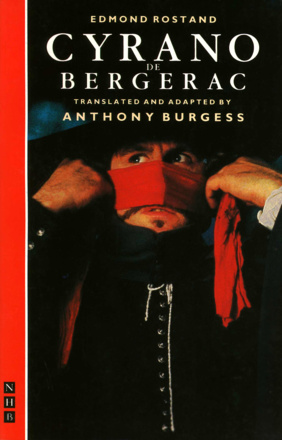 The nineteenth-century French classic about the swordsman-poet with the nose too large to be taken seriously, in an acclaimed English translation by Anthony Burgess.
Three interrelated plays tracing the tangled path of a family's life in a North Carolina town across 37 years, from before the Second World War to the war in Vietnam.

 

A dazzlingly entertaining dramatisation of three stories by the celebrated black iconoclast, Zora Heale Hurston: a rich folk tapestry of rural and urban black America in the 20th century.

Three plays from the renowned Quebecois writer.

A controversial but humane play about an obsessively religious girl and a sex-obsessed transvestite, by the renowned Quebecois writer.

A simultaneous portrait of a woman at five different ages. Five actresses portray Albertine at different times of her life whilst conversing freely with each other and with their sister Madeleine.

Germaine Lauzon has won a million Green Shield stamps. She invites her female friends and relations to a party to paste the stamps into the books. The temptation to pilfer the stamps is irresistible and an enormous fight breaks out.

Fifty-four monologues and dialogues drawn from 'found' stories told by everyday people living everyday lives in East Tennessee and the Appalachia region of the USA.

The gruesomely fascinating musical about the 'Demon Barber of Fleet Street', one of Sondheim's greatest hits.

A devastatingly effective modern parable about poverty and corruption in an Indian village.

A dark and funny look at the end of the American dream - Stephen Sondheim lifts musical theatre to new heights of brilliance.

In this tragi-comic quartet, Cuban-American dramatist Eduardo Machado explores the meaning of his homeland's history. The plays tell the stories of several extended families, linked by marriage and then by exile in the United States.

These plays are not only jet-black comedies. They are fairy tales, fables, passion plays, masquerades...

Part One of the two-part Angels in America, an epic drama set during the Reagan years in America - now recognised as one of the greatest plays of the twentieth century.

A trilogy of full-length plays relocating Aeschylus' Oresteia to New England in 1865, just after the end of the American Civil War.

The last work from one of the twentieth century's most significant writers, continuing the semi-autobiographical cycle centring on the Tyrone family.

Fifty compelling scenes from Canadian plays; two-handers and three-person scenes; comedic and dramatic; from the largest mainstage hits to the smallest fringe shows.

Three plays from the controversial German playwright whose works have helped reshape world drama.