Showing 235-252 of 1,885 items.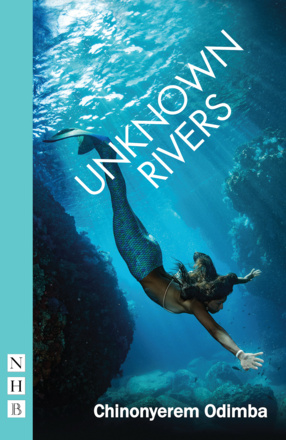 A poignant and life-affirming play about the extraordinary powers of female friendship.
A dark and thrilling play inspired by true events in modern-day India, exploring the themes of Ibsen's Ghosts and the cyclical nature of oppression.

Part satire, part sacred rite, a play that asks what value stories have for a world in crisis.

Science and religion go head to head in this electric tragicomedy: a ferociously funny battle for power, fame and followers.

Reflections on Sound and Music

A collection of new essays from the world-renowned director, offering unique and personal insights into sound and music.

A new adaptation by Mike Bartlett of Maxim Gorky's savagely funny play, premiered at the Almeida Theatre, London.

Two plays

Two plays, both set in contemporary inner-city London, showcasing the remarkable poetic and theatrical imagination of writer/performer Arinzé Kene.

Peter Brook's seminal book, an acknowledged classic of theatre writing, setting out many of the ideas about theatre which informed his lifelong work as a theatre director.

A play about the women whose lives and livelihoods were affected by the murderous attacks of the Yorkshire Ripper.

A tender, funny, lyrical debut play about finding love and holding onto it with everything you've got, premiered by Paines Plough and Tamasha.

A big-hearted, hilarious drama about what it means to entwine our lives with another, told by four resilient, witty Glaswegian characters.

An accessible and authoritative guide to developing a successful career as a screen actor.

A drama about clashing cultural values and the struggle to hold it all together. Winner of the 2018 International Playwriting Award.

A drama about a Dublin artist haunted by a mysterious accident in her past.

An electrifying thriller about corruption and complicity, adapted from Giles Foden's multi-award-winning novel.

that nobody ever tells you

More priceless nuggets from the author of The Golden Rules of Acting, gleaned from more than thirty years in the acting business. This is every actor's new best friend – in handy paperback form. 

A collection of plays by the acclaimed film director, playwright and screenwriter: This Is Our Youth, The Waverly Gallery and Lobby Hero.

A play about the end of an era as a London boozer closes its doors one final time.