Modern Drama
This section contains plays written or premiered after 1945.
Showing 253-270 of 1,737 items.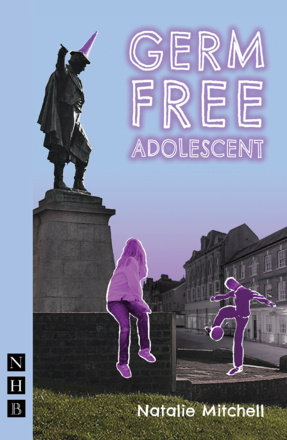 A fierce, funny and irreverent OCD love story that asks: what exactly is 'normal' anyway?
A poignant and life-affirming play about the extraordinary powers of female friendship.

A dark and thrilling play inspired by true events in modern-day India, exploring the themes of Ibsen's Ghosts and the cyclical nature of oppression.

Part satire, part sacred rite, a play that asks what value stories have for a world in crisis.

Science and religion go head to head in this electric tragicomedy: a ferociously funny battle for power, fame and followers.

A new adaptation by Mike Bartlett of Maxim Gorky's savagely funny play, premiered at the Almeida Theatre, London.

Two plays

Two plays, both set in contemporary inner-city London, showcasing the remarkable poetic and theatrical imagination of writer/performer Arinzé Kene.

A play about the women whose lives and livelihoods were affected by the murderous attacks of the Yorkshire Ripper.

A tender, funny, lyrical debut play about finding love and holding onto it with everything you've got, premiered by Paines Plough and Tamasha.

A big-hearted, hilarious drama about what it means to entwine our lives with another, told by four resilient, witty Glaswegian characters.

A drama about clashing cultural values and the struggle to hold it all together. Winner of the 2018 International Playwriting Award.

A drama about a Dublin artist haunted by a mysterious accident in her past.

An electrifying thriller about corruption and complicity, adapted from Giles Foden's multi-award-winning novel.

A collection of plays by the acclaimed film director, playwright and screenwriter: This Is Our Youth, The Waverly Gallery and Lobby Hero.

A play about the end of an era as a London boozer closes its doors one final time.

A funny, probing, and bold play that picks up where Ibsen's A Doll's House left off, and offers a sharp contemporary take on the struggles inherent in all human relationships across time.

There is limited availability of this title. Please

enquire

before placing your order.

A girl made of glass. Gods and murders. A serial killer's friends. And a secret in a bottle. Four stories by Caryl Churchill.

A powerful drama about the first ladies of France and America, as their husbands clash over an international crisis.