Hannah Moscovitch
Hannah Moscovitch is an acclaimed Canadian playwright, TV writer, and librettist whose work has been widely produced in Canada and around the world.
Recent stage work includes The Children's Republic, Sexual Misconduct of the Middle Classes and Old Stock: A Refugee Love Story (co-created with Christian Barry and Ben Caplan).
She has been the recipient of numerous awards, including the Trillium Book Award, the Nova Scotia Masterworks Arts Award, the Scotsman Fringe First and the Herald Angel Awards at the Edinburgh Festival Fringe, and the prestigious Windham-Campbell Prize administered by Yale University. She has been nominated for the international Susan Smith Blackburn Prize, the Drama Desk Award, Canada's Siminovitch Prize in Theatre, and the Governor General's Literary Award.
She is a playwright-in-residence at Tarragon Theatre in Toronto. She lives in Halifax, Nova Scotia.
Sexual Misconduct of the Middle Classes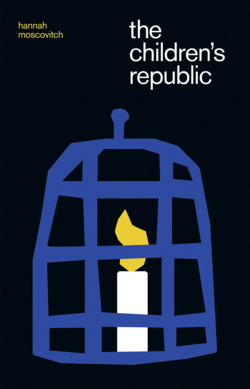 The Children's Republic
Secret Life of a Mother