Modern Drama
This section contains plays written or premiered after 1945.
Showing 235-252 of 1,708 items.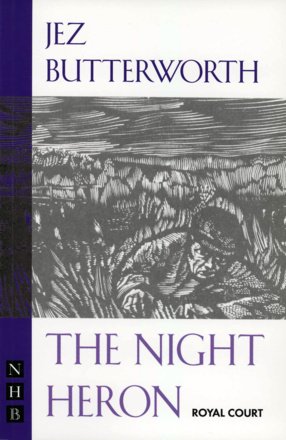 A dark, funny, spellbinding play about a group of outcasts and eccentrics gathered in the Cambridgeshire fens.
A moving portrait of the young Vincent van Gogh - a hit in the West End and on Broadway.

A one-woman show based on the life and writings of the provocative columnist, writer and broadcaster, Julie Burchill.

A gripping play exploring Western guilt towards the Third World, from an author well-known for her award-winning adaptations for Shared Experience and the National Theatre.

An intense psychological drama set in a women's prison, in which a mother and daughter try to break through the barriers of time, memory and punishment which separate them.

A monologue by a master of the art - 100% pure high octane Bogosian.

McCafferty's break-through play, a tender and comic portrait of love, dignity and emotional damage.

Rattigan's well-loved play about an unpopular schoolmaster who snatches a last shred of dignity from the collapse of his career and his marriage.

A farce about a touring theatre troupe, written to accompany The Browning Version in a double-bill under the joint title, Playbill.

A tough and funny play about Glaswegian orphans forcibly transplanted to the Islands.

Janet and her mother Margaret both live on Mapleview Lanes - the perfect neighbourhood with the perfect neighbours, until Lewis Chance buys a house on their street to open a group home for troubled adolescents.

Three astute, savvy early plays from Belfast writer Owen McCafferty.

A blackly comic monologue about a man under siege in the community where he grew up.

An early short monologue play from Northern Irish writer Owen McCafferty.

A touching and funny play about a girl on the cusp of adolescence.

A Canadian play based on the life and work of Nobel Laureate Dr Fritz. Haber, who risked everything for a country that never accepted him, but used his work to murder millions.

An endearing yet hard-hitting comic portrait of how the need to work gets in the way of living.