Modern Drama
This section contains plays written or premiered after 1945.
Showing 271-288 of 1,737 items.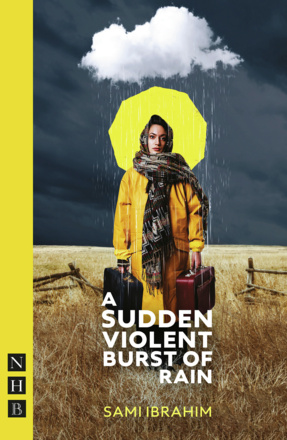 A poetic fable for the stage, about an impenetrable immigration system that mirrors our own.
A fierce and uncompromising short play about a group of five individuals tormented by a rape in a claustrophobic, drug-infested Dublin.

An updated version of Bogosian's theatrical tour de force.

This collection contains Jon Robin Baitz's debut play, The Film Society, alongside two more recent works: The End of the Day and the title play, The Substance of Fire.

The first collection by a striking new voice in American theatre.

A play about friendship and loss – and the way people try to do the right thing for their mates when there isn't really a right thing to do. Written specifically for young people as part of the 2019 National Theatre Connections Festival.

A story of domestic servitude and abuse of power.

A biting, heart-warming comedy of love and fate in contemporary Montréal, in a version by Rona Munro.

The chilling story of one woman's desperate attempts at a future that's worth living.

There is limited availability of this title. Please

enquire

before placing your order.

Tommy Murphy's unflinching and constantly surprising drama about how we make sense of who we are through our often fraught relations with others.

A blistering musical about a Black, queer writer, at war with a host of demons. Winner of the 2020 Pulitzer Prize for Drama.

A powerful and poignant drama about the search for the identity of a young man whose body is found face down in a suburban street.

Two plays by the award-winning dramatist, the first Asian-American female playwright to be produced on Broadway.

Two compassionately subversive plays about identity, by Young Jean Lee, a Korean American playwright whose work is groundbreaking, humorous and often thrillingly transgressive.

Fifty-four monologues and dialogues drawn from 'found' stories told by everyday people living everyday lives in East Tennessee and the Appalachia region of the USA.

Four plays from leading Iranian dramatists, translated into English for the first time: Aurash, The Death of the King, Stories from the Rains of Love and Death and Interrogation.

A funny and touching new play about the fertilisation of an idea.

A compassionate morality tale about a elected official in the Bronx forced into a confrontation by the mortgage crisis, Storefront Church is the concluding part of John Patrick Shanley's 'Church and State' trilogy of plays.