Modern Drama
This section contains plays written or premiered after 1945.
Showing 163-180 of 1,724 items.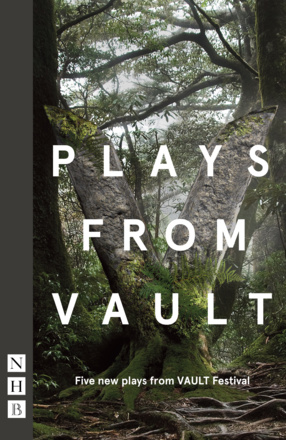 Five new plays from VAULT Festival
An anthology comprising five of the best plays from VAULT 2016, London's biggest and most exciting arts festival.
Suzan-Lori Parks' fierce and intimate three-person drama, a companion piece to her Pulitzer Prize-winning play Topdog/Underdog.

An imaginative exploration of the power of memory, love and human connection.

A sweeping historical saga told with lyricism and power, The Liquid Plain brings to life a group of people whose stories have been erased from history.

An intimate and moving play about an accountant from Ohio, and her apparently humdrum life.

A searing exploration of love's power to both ruin and remake our lives.

A gloriously biting comedy set in a rest home, from the author of Good People and Rabbit Hole.

A collection of five plays by Alexi Kaye Campbell: The Pride, Apologia, The Faith Machine, Bracken Moor and Sunset at the Villa Thalia.

A first collection of plays by Ella Hickson.

A play about what it means to be an outsider while searching for empathy and connection.

A selection of the best work of Stephen Jeffreys, including his acclaimed plays The Libertine and The Clink.

Two gritty, powerful solo shows from award-winning Indigenous Canadian playwright Cliff Cardinal, exploring the lives of marginalized characters.

A unique and personal response to the extraordinary events of the first hundred days of the presidency of Donald J. Trump - a play diary for each day of the presidency, from the Pulitzer Prize-winning playwright.

The Tony Award-winning musical about an Egyptian band that gets stranded in a small Israeli desert town.

An elderly woman and her siblings become J.M. Barrie's classic characters in Sarah Ruhl's play about a family grieving over the death of their patriarch.

A solo show exploring experiences of death and dying through verbatim testimony.

A collection of six plays by one of the most distinctive playwrights working today.

A moving play about the stalwart endurance of a devoted mother, winner of the 2018 New York Drama Critics' Circle Award for Best Play.