James Fritz

James Fritz is a playwright whose work includes: Lava (Nottingham Playhouse/Fifth Word, 2018; revived 2022); Parliament Square (Royal Exchange Theatre, Manchester, and Bush Theatre, London, 2017); Start Swimming (Young Vic Taking Part, Edinburgh Fringe, 2017); The Fall (National Youth Theatre at the Finborough Theatre, London, 2016); Comment is Free (Old Vic New Voices, 2015; BBC Radio 4, 2016; winner of the Imison and Tinniswood Awards for audio drama, 2017); Ross & Rachel (MOTOR at Assembly George Square, Edinburgh Festival Fringe, 2015; 59E59 Theaters, New York); Four Minutes Twelve Seconds (Hampstead Theatre, 2014; Most Promising Playwright, Critics' Circle Awards) and Lines (Rosemary Branch Theatre, 2011).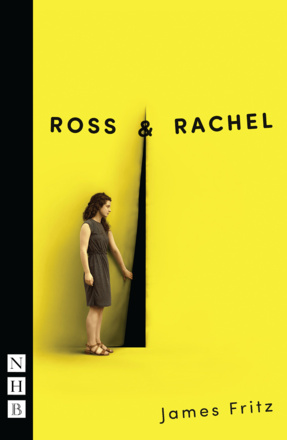 A dark and uncompromising play about romance, expectation and mortality, James Fritz's Ross & Rachel takes an unflinching look at the myths of modern love.
Two plays

Two plays by award-winning writer James Fritz, each asking urgent, pointed and complex questions of the times we live in.

A searingly powerful play about what one individual can do to effect change. Winner of the Judges' Award in the 2015 Bruntwood Prize for Playwriting.

A funny, moving and candid look at young people's relationships to older people, confronting the frightening prospect of ageing in a country undergoing crises of housing and care.

A timely play about grief, masculinity and the power of expression, exploring what happens when the capital city is hit by a small asteroid.

A timely play about grief and the power of expression, rocking with raw emotion and sharp humour.

A journalist forms the centre of a devastating media storm in James Fritz's urgent, gripping and innovative play.

A play about occupation, revolution and what the future holds for today's youth.