Showing 1-18 of 238 items.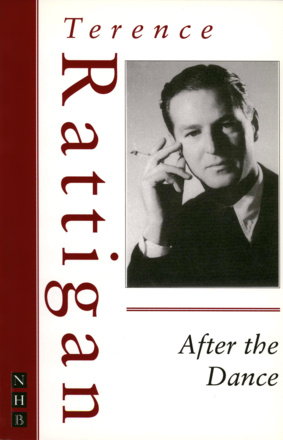 Rattigan's brilliant attack on the hedonistic lifestyle of the 'bright young things' of the 1920s and 30s.
An affectionate and witty comedy of recollection from one of the twentieth century's most significant writers. A family-based saga set in the years just before the First World War.

Ben Jonson's classic comedy, in a handy pocket edition in the Nick Hern Books Drama Classics series.

Dryden's 1677 play All for Love is a version of the Antony and Cleopatra story, told as a heroic tragedy.

An expressionist play about a violently dysfunctional mixed-race marriage, inspired by an old Negro spiritual.

An edition of Shakespeare's play in the authoritative and accessible Shakespeare Folios series.

Molière's Amphitryon is based on a play by Plautus. In Molière's version, Jupiter's love affairs allude to those of the French king.

Eugene O'Neill's epic Pulitzer Prize-winning play about love and forgiveness.

Two compelling and thought-provoking plays from one of the twentieth century's most significant writers.

An ingenious satirical comedy, often considered playwright Richard Brome's masterpiece and one of the greatest comedies of the Caroline era, presenting a farcically topsy-turvey view of London in the 1630s.

A domestic tragedy about a woman plotting to have her husband murdered, Arden of Faversham was first published in 1592. Its authorship is unknown, although suggestions include Thomas Kyd, Christopher Marlowe and William Shakespeare.

An edition of Shakespeare's play that offers the absolute authenticity of the First Folio in a totally accessible form.

Ben Jonson's bawdy Jacobean comedy, in the Nick Hern Books Drama Classics series.

A one-act comic play about a reclusive young widow whose life takes a surprisingly romantic turn.

George Farquhar's immortal comedy about two young gentlemen with a misguided plan to get enrich themselves at the expense of a series of young heiresses.

John Gay's bawdy and burlesque pastiche of classical Italian opera, often regarded as the world's first ever musical.

A Middle-Eastern leader comes out of hiding, and is hounded from state to state by the forces of the Roman Empire who threaten sanctions and ultimately war on anyone who harbours him.

There is limited availability of this title. Please

enquire

before placing your order.

García Lorca's passionate, lyrical tale of longing and revenge: a twentieth century masterpiece.