Voice
Showing 1-12 of 12 items.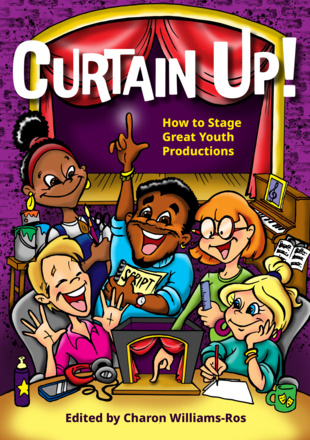 How to Stage Great Youth Productions
A comprehensive, hands-on guide to making theatre – perfect for any school, college, youth group or amateur-theatre company.
A step-by-step guide to learning and practising an American accent, for anyone who wants to use a General American accent with confidence in auditions and performance.

Essential warm-up exercises for anyone who wants to use their voice more effectively.

A Guide to Healthy and Effective Voice Use

The National Theatre's Head of Voice shares the voice exercises she uses with many of Britain's leading actors to help to keep their voices in shape.

An inspiring, practical guide to working with young people on their voices, by a highly experienced teacher, actor and director.

An Actor's Guide to Shakespeare

An invaluable book for actors and directors who want to improve their understanding of Shakespeare's language in order to speak it better

A Complete Voice Course for Actors

A unique new approach to the understanding and training of the actor's voice, with an accompanying 110-minute DVD showing the work in action.

The Actor's Guide to Talking the Text

A practical approach to breaking through the barriers of restraint and incomprehension when faced with Shakespeare.

The classic voice-training book for actors, teachers of voice and speech and anyone interested in vocal expression – by a pre-eminent voice teacher, actor and director.

A comprehensive instruction manual, full of practical exercises, which starts with overhauling our attitude to our voice.

A step-by-step guide for actors

A simple, step-by-step manual, written by an RSC voice coach, which offers everything that an actor needs to work on their voice.

An Owner's Manual

Concise, intelligent, helpful and eminently readable, this book shows how to keep your singing voice in good trim and how to tackle the tough world of auditions, rehearsals, long runs, tours, sound studios and other tests and trials.