Showing 1-18 of 325 items.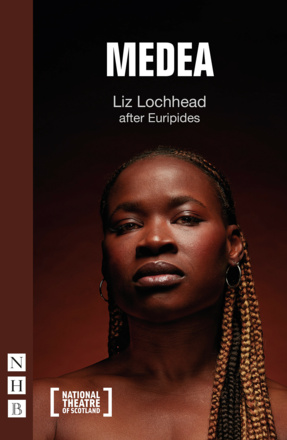 Euripides' classic story of the woman who murders her own children in revenge for her husband's infidelity, here given a distinctive Scots flavour by the poet and playwright Liz Lochhead.
A gripping, timely, and deeply moving play about protest, democracy and freedom. Winner of the Woven Voices Prize for migrant playwrights, 2022.

A slippery thriller for the stage, about love, power and belief. In a modern world where reality is whatever we imagine it to be, how do we know the stories we tell ourselves are true?

A provocative and witty play about an uncompromising voice in dangerous times.

A startling and apocalyptic play that charts the fate of a society under a despot, through the lives of bureaucrats, soldiers, ornithologists and tour guides.

A play inspired by the true story of Afghanistan's first youth music programme, exploring a world following the US invasion that is complex, contradictory and shocking – all to a soundtrack of early noughties' pop.

A gripping play about the man who murdered Mahatma Gandhi, premiered at the National Theatre, London.

A comedy that explores how the everyday becomes political and the political becomes everyday in a conflict zone.

A viciously funny play offering a dazzling glimpse into the underbelly of the greatest political show on earth: the US presidential race.

Giles Terera's powerful debut play about Olaudah Equiano and the historical movement to abolish slavery – a timely response to the social upheaval the world has witnessed in recent years.

A play that tells the remarkable true story of an inspiring and brilliant woman: Ellen Wilkinson, who was a campaigning Labour MP in the 1930s and 40s.

The War of Independence

A poetic, bloody and heroic tale of industrial action and civic resistance, part of Deirdre Kinahan's trilogy of landmark plays commemorating seven years of warfare in Ireland.

The Rising

A play exploring the extraordinary energy and complexity of events in Ireland in the lead up to the Easter Rising of 1916.

The Civil War

A play exploring women's roles in the Irish revolutionary wars, part of Deirdre Kinahan's trilogy of landmark plays commemorating seven years of warfare in Ireland.

A stage adaptation of Zana Fraillon's powerful and deeply moving novel about the displacement and treatment of refugees and sanctuary seekers in Australia.

A profoundly moving play about a young Ugandan boy's journey from childhood innocence to child soldier, seen through the eyes of those that love him and those that betray him.

An unsentimental portrayal of innocence betrayed by communal hatred in Belfast during the 1970s.

A powerful story of fire and destruction, self-deceit and the corrosion of trust.