Plays
Showing 163-180 of 1,998 items.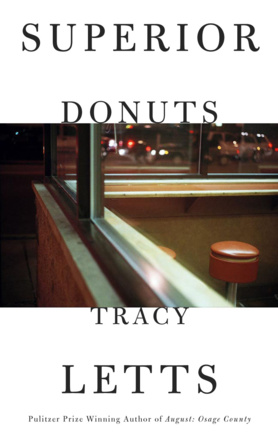 An entertaining comedy-drama set in a local donut shop in the heart of one of Chicago's most diverse communities. By the Pulitzer Prize winning author of August: Osage County.
The Pulitzer Prize-winning musical set in a crisis-stricken suburban household, exploring how far two parents will go to keep themselves sane and their family's world intact.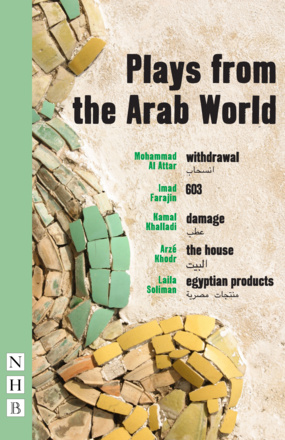 A collection of five extraordinary plays exploring and reflecting contemporary life across the Near East and North Africa.
The first eight astonishing plays by 'one of the most dazzling wordsmiths of contemporary theatre'.

Four full-length plays and two previously unpublished shorts from the multi-award-winning author of Jerusalem.

Magnetic, nostalgic and gloriously imaginative, a comedy drama from award-winning New York playwright Sarah Ruhl.

A hilarious comedy about the misadventures of miscommunication, exploring the modern difficulty of doing business between East and West.

A deliciously savage family comedy.

The third collection of plays by one of Ireland's most celebrated contemporary playwrights. Contains: Shining City, The Seafarer, The Veil, The Birds and The Dance of Death. With a foreword by the author.

The second collection of plays from the multi-award-winning Irish playwright, including The Walworth Farce, The New Electric Ballroom, Penelope, Ballyturk and two short plays, with a Foreword by the author.

An unsettling and deeply compassionate play from an acclaimed US playwright.

A bold, ambitious, political play about contemporary America - 'a candidate to be the Angels in America of the Bush II decade' (San Francisco Chronicle).

A version of Chekhov's classic play by the celebrated US playwright, Annie Baker.

A Lolita-like tale of female sexual awakening, winner of the 1998 Pulitzer Prize.

Wallace Shawn's version of Henrik Ibsen's Master Builder Solness, made into a film by Jonathan Demme in 2014 — a film that is an utterly contemporary vision of Ibsen's classic play.

A compassionate morality tale about a elected official in the Bronx forced into a confrontation by the mortgage crisis, Storefront Church is the concluding part of John Patrick Shanley's 'Church and State' trilogy of plays.

Drama Strategies for Building Meaningful Performances

A collection of short dramatic scenes, with learning activities and teaching strategies to accompany each one - everything a teacher needs to help students connect with the material and give a truthful performance.

An incisive portrait of a family grasping for stability at the dawn of a new millennium.