Performing rights not held by Nick Hern Books
Paperback,
184 pages
ISBN: 9781848421295
Publication Date:
11 Nov 2010
Size: 197mm x 130mm
£14.99 £11.99
You save £3.00 (20%)
EPUB,
184 pages
ISBN: 9781780013923
Publication Date:
8 Oct 2014
£14.99 £11.99
You save £3.00 (20%)
Charged
Six plays about women, crime and justice
Six plays by some of the most exciting and distinctive female voices in British theatre, exploring the heartbreaking truth about the lives of women in the criminal justice system.
The plays were commissioned and premiered by Clean Break, a theatre and education company working with women whose lives have been affected by the criminal justice system.
Included in this volume:
Fatal Light by Chloë Moss, about a young mother's inability to cope with separation from her daughter.
Taken by Winsome Pinnock, about a mother confronted by the child she had to give up.
Dream Pill by Rebecca Prichard, about two children forced into prostitution.
Doris Day by E V Crowe, about two police officers and their different expectations of the job.
Dancing Bears by Sam Holcroft, about the twisted loyalties and violence in teenage gangs.
That Almost Unnameable Lust by Rebecca Lenkiewicz, about a writer holding workshops with older women in a prison.
The plays were first performed at Soho Theatre, London, in November 2010.
Press Quotes
'A gripping vitality... It's striking how the overall tone is not stridently feminist, but quiet and matter-of-fact. Charged feels more urgent for it.'
Guardian
'Unlocks the drama – and the pity – of tough justice.'
Time Out
Performing rights not held by Nick Hern Books
Paperback,
184 pages
ISBN: 9781848421295
Publication Date:
11 Nov 2010
Size: 197mm x 130mm
£14.99 £11.99
You save £3.00 (20%)
EPUB,
184 pages
ISBN: 9781780013923
Publication Date:
8 Oct 2014
£14.99 £11.99
You save £3.00 (20%)
Also by Winsome Pinnock: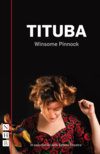 Also by Rebecca Prichard: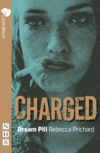 Also by Sam Holcroft: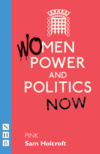 Also by Rebecca Lenkiewicz: