NHB Classic Plays
Showing 1-18 of 128 items.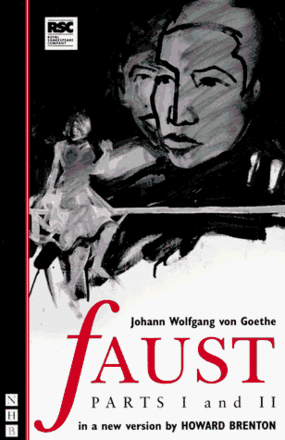 A two-part version of Goethe's great work, retaining the mighty scope, linguistic daring and philosophical intricacy of the original.
A thrilling version of Ibsen's epic play, charting the true odyssey of an astonishing man as he struggles to find spiritual fulfilment and political pre-eminence.

A sensational dramatisation of the seventeenth-century witch trials, first performed at the original Globe Theatre in 1634.

A collection of five of Anton Chekhov's best-known short plays, in brand new English translations.

The nineteenth-century French classic about the swordsman-poet with the nose too large to be taken seriously, in an acclaimed English translation by Anthony Burgess.

Schiller's great tragedy transformed by Mike Poulton into an intense and gripping historical thriller.

A controversial work of extraordinary power, remarkable length (9 acts), and use of asides to express the characters' unspoken thoughts. An outstanding, somewhat Freudian play from one of the twentieth century's most significant writers.

An edition of the play in the Shakespeare Folios series - offering the absolute authenticity of the First Folio in a totally accessible form.

A city comedy complete with cross-dressing and disguise, dating from around 1605.

A chillingly grotesque farce set in the aftermath of the Russian Revolution.

Arthur Miller's version of Ibsen's most explosive play.

Eugene O'Neill's epic Pulitzer Prize-winning play about love and forgiveness.

Shakespeare's 'lost play' re-imagined

Set in the heat and dust of Andalusia in seventeenth-century Spain, Cardenio is the story of a friendship betrayed, with all the elements of a thriller: disguise, dishonour and deceit.

A classic from the Spanish Golden Age, Calderón's richly poetic, epic masterpiece explores illusion, reality, fate and destiny against the backdrop of a mythical Polish kingdom.

A powerful expressionist drama from the 1920s about the dependent status of women in an increasingly mechanised society, based on the true story of Ruth Snyder.

Lessing's 18th-century masterpiece, a passionate plea for religious tolerance.

A gripping drama of sex, power and passion from the Spanish Golden Age.

The extraordinary and mesmeric play by the Swedish author who was reputedly a model for Miss Julie and Hedda Gabler.