Movement & Dance
Showing 1-16 of 16 items.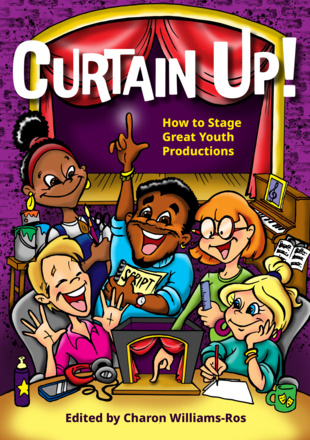 How to Stage Great Youth Productions
A comprehensive, hands-on guide to making theatre – perfect for any school, college, youth group or amateur-theatre company.
An authoritative, step-by-step guide to the Alexander Technique, to help actors find new and beneficial ways of moving, thinking, breathing and performing. Written by an experienced teacher of the technique.

How to Do Less and Discover More

A practical guide to the Feldenkrais Method, for actors. Written by an experienced actor, theatre-maker and Feldenkrais practitioner.

Everything you need to know in order to create and perform unarmed stage fights that are compelling, realistic and, above all, safe.

Spiral-bound

£14.99 £11.99

Advice from Dancers and Choreographers

Some of the best dancers and choreographers in the world, crossing the fields of ballet, contemporary, South Asian dance and hip hop, draw on their own experience to offer advice in the most revealing and instructive book yet on what it means to be a dancer.

Unlocking Plays Through Physical Theatre

Dymphna Callery, author of Through the Body: A practical guide to physical theatre, shows how exercises and rehearsal techniques associated with physical and devised theatre can be applied to scripted plays.

A Practical Guide to Viewpoints and Composition

An essential introduction to the history, terminology and philosophy of Viewpoints, the fast-growing technique of improvisation used by actors in rehearsal and training.

The Frazzled Drama Teacher's Guide to Devising

An inspiring, practical handbook for anyone working with young people to make devised theatre.

Essentials of Movement Training

The vital building blocks of movement training – a key sourcebook for actors, directors, students and teachers.

A comprehensive 'how to' book on the Laban system of movement - from the author of Laban for Actors and Dancers.

The Physical Training of the Actor

The highly regarded actor training manual by a top movement teacher.

A Practical Guide to Physical Theatre

A step-by-step guide to Physical Theatre in both theory and practice - full of detailed exercises and inspiring ideas.

The Psycho-Physical Approach to Actor Training

A guide to Psycho-Physical Acting, complete with games and exercises.

A Training Guide to Commedia Techniques

A practical guide to the skills, characters and history of Commedia Dell'Arte through graded games and illustrated exercises - a useful tool in any actor's training and a discipline for all forms of physical theatre.

Opportunities for Directors and Choreographers

An essential handbook for student and professional directors, covering training and courses, grants and fellowships, companies and organisations, agents and managers, and much more.

There is limited availability of this title. Please

enquire

before placing your order.

Putting Laban's Movement Theory into Practice - A Step-by-Step Guide

A handbook, complete with graded exercises, for teachers and students wanting a practical introduction to Laban's famous system of movement.