Modern Drama
This section contains plays written or premiered after 1945.
Showing 289-306 of 1,723 items.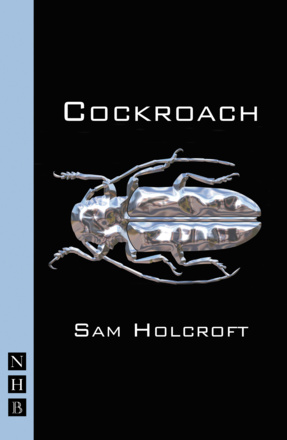 A dark and compelling vision of a world infected by violence.
A powerful monologue about an Irish labourer living in London who returns home to Belfast to have a last, drunken 'conversation' with his recently dead father.

A play about a group of former friends reuniting in a B&B for a funeral.

A funny, furious monologue about holding on in this collapsing world.

Thornton Wilder's short plays, published for the first time in two volumes.

Thornton Wilder's short plays, published for the first time in two volumes.

A play exploring the vexed emotional and legal question of a writer's right to create art from another person's life.

A compelling tale of murder, evil and betrayal set in occupied Iraq, part of the Arabian Nightmares trilogy.

Two plays by the acclaimed Cuban-American writer.

A Jesuit priest, sent to investigate a 'miracle' in his home town, re-encounters the woman who loved him thirty years before.

A verbatim play telling the story of the 2002 Hackney siege, as told by the diverse and vibrant community that experienced it.

A heartwarming, joyful and dazzlingly funny exploration of bittersweet nostalgia and the enduring power of friendship.

Funny, fresh and packed with razor-sharp wit, Kevin Elyot's landmark drama questions the nature of fidelity and the limits of love.

An inspiring and often poignant collection of plays written in the era of the Vietnam War, from some of the most revered American playwrights, reflecting on the social and political ethos of a pivotal moment for America.

A journalist forms the centre of a devastating media storm in James Fritz's urgent, gripping and innovative play.

Two plays

Two plays by award-winning writer James Fritz, each asking urgent, pointed and complex questions of the times we live in.

Stephen Sondheim and George Furth's iconic musical comedy about life, love and marriage.

Published alongside the acclaimed, reimagined West End revival in 2018, this edition of Sondheim's hit musical features the complete revised book and lyrics for the production, plus colour production photographs.