Modern Drama
This section contains plays written or premiered after 1945.
Showing 145-162 of 1,668 items.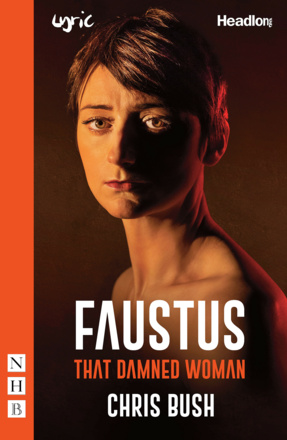 A radical reimagining of the classic cautionary tale, transforming the iconic character of Faustus into a woman who makes the ultimate sacrifice and sells her soul to wrestle control of her own destiny.
A delicate and uplifting play about fragility, resilience and our need for love and forgiveness.

A wildly inventive comedy drama about courage, female friendship and flamingos. This volume also includes twelve comic monologues for female performers.

Five new plays from VAULT Festival

This anthology, the fifth from Nick Hern Books, comprises five of the best plays from VAULT Festival 2020, London's biggest and most exciting arts festival.

A sometimes comic, sometimes heartbreaking journey into the world of autism, mixing narrative, song, dance and direct address to explore this contentious and often misunderstood subject matter.

There is limited availability of this title. Please

enquire

before placing your order.

An acclaimed Catalan drama that presesnt a disturbing picture of contemporary Western society set against a background of urban alienation and violence.

A play about a group of inmates who have been locked up in a mental hospital since the Spanish Civil War.

A play by young Spanish dramatist David Planell, about the hilarious attempt to get an accident video shown on TV, releasing undercurrents of racism in society.

A short dark comedy from Spain, in which a naive middle-aged transvestite encounters a petty thief nicknamed 'sour face'.

A play about obsession and delusion, by a major Spanish dramatist.

A luminous tale from Spain, about a young woman who returns to her rural village home to await her Parisian lover.

An explosive espionage thriller that challenges the idea that 'if you have nothing to hide, you have nothing to fear', exploring how we can live freely when advances in technology outpace the law.

A play of two voices for one actor, about memory, catastrophe and sacrifice.

A haunting and funny play about bereavement, brotherhood and breaking away from your past.

An outrageous play about imperialism, cross-racial adoption, cultural appropriation... and tea.

Lucy Kirkwood's play about a woman sentenced to hang for murder in 18th-century rural Suffolk.

Two plays about contemporary life in Ireland, from award-winning writer John O'Donovan.

A National Theatre Connections play about teenagers, nightlife, and the small choices that have momentous consequences.