Modern Drama
This section contains plays written or premiered after 1945.
Showing 55-72 of 1,737 items.
A deeply emotional comedy drama from the author of East is East, exploring the relationships we have with our roots, and with those that we love but don't always understand.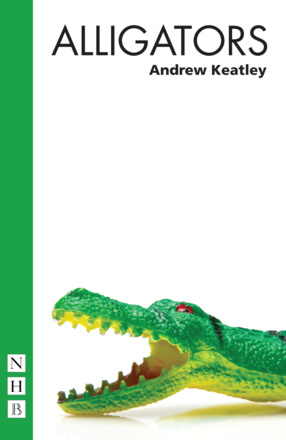 A searing dramatic thriller that asks how well we actually know those closest to us, premiered at Hampstead Theatre in June 2016.
An unnerving short play by Brazilian playwright Marcos Barbosa.

Two plays

Two tense and unnerving short plays from talented Brazilian playwright, Marcos Barbosa.

A provocative short play about parenthood and responsibility, from the author of Mr Incredible and Where Do Little Birds Go?.

A psychological thriller, adapted for the stage from Harriet Lane's gripping novel.

Two dark fairy tales from Canadian playwright Pascal Brullemans.

A volume of work by the innovative African-American playwright, author of the Pulitzer Prize-winning Topdog/Underdog.

A drug-taking hard man from the city returns home to the Highlands to try to recapture the innocence of his youth.

Two friends scratch out a living on the margins of society in a play commissioned by acclaimed theatre company Clean Break.

A rite-of-passage play in which a twelve-year-old boy spends the night alone on an island.

A strikingly original, audacious thriller from a prize-winning Israeli writer.

A gripping, timely, and deeply moving play about protest, democracy and freedom. Winner of the Woven Voices Prize for migrant playwrights, 2022.

A tender, frank and funny play about a West Country farm struggling to survive the Foot and Mouth pandemic.

A contemporary Canadian retelling of the story of Antigone.

Inspired by the extraordinary true story of the Angel of Kobane, Angel is part of Henry Naylor's Arabian Nightmares trilogy.

A suspicious death at the workplace and loner security guard Nick Prentice is hauled in for interrogation. An uproarious underworld whodunit, Ronan O'Donnell's single-hander reworks the hardboiled crime thriller for our times.

A magnificent, two-part epic drama set during the Reagan years in America - now recognised as one of the greatest plays of the twentieth century.