Showing 1-18 of 396 items.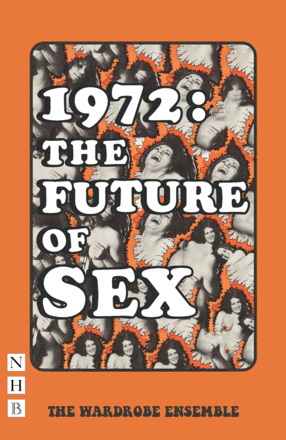 A devised play about three couples having sex for the first time – and a country on the brink of a sexual awakening.
A hilarious, macabre love story about a pregnant couple of activists attempting to offset the carbon footprint of their unborn baby's life.

A play about love, death, identity and evolution, from the bestselling and highly acclaimed novelist.

A comedy drama about male friendship in which five old friends meet for a traditional evening of poker.

A short play satirising the charity business, written for television. First broadcast on BBC One as part of the BBC's Play for Today series.

An affectionate and witty comedy of recollection from one of the twentieth century's most significant writers. A family-based saga set in the years just before the First World War.

A turbulent black comedy about love, loneliness and how we shape our future.

A thrilling play about family and social care that follows 11-year-old Sandy on her daring, Christmas mission to emulate Clint Eastwood and bust her gran out of lock-up.

Ben Jonson's classic comedy, in a handy pocket edition in the Nick Hern Books Drama Classics series.

A play about sex, secrets and suspicion, winner of the 2017 Fishamble New Writing Award.

A biting comedy set in the hidden world of the voice-over artist.

An edition of Shakespeare's play in the authoritative and accessible Shakespeare Folios series.

An ingenious satirical comedy, often considered playwright Richard Brome's masterpiece and one of the greatest comedies of the Caroline era, presenting a farcically topsy-turvey view of London in the 1630s.

A simple and delightfully inventive re-telling of the stories from the Arabian Nights.

Laura Eason's celebrated adaptation of Jules Verne's classic novel, a dazzling escapade that packs in more than fifty unforgettable characters.

An edition of Shakespeare's play that offers the absolute authenticity of the First Folio in a totally accessible form.

A sinister but comic drama of honour and violence, from the award-winning author of Howie the Rookie.

A smart, witty new musical by Chris Bush and Matt Winkworth about truth, celebrity and public outrage.