Showing 163-180 of 238 items.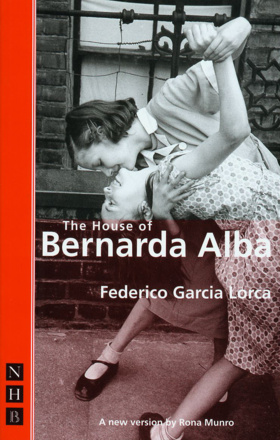 García Lorca's drama about the shattering effects of emotional repression on a family of cloistered daughters, in a version by playwright Rona Munro for the critically acclaimed Shared Experience Theatre Company.
A popular comedy from the early-17th century, combining romance, magic, deer poaching and abduction from a nunnery. Part of the Nick Hern Books Globe Quartos series.

Middleton's only surviving historical play, published in the Nick Hern Books Globe Quartos series.

A lyrical and poetic Discovery Play about Princess Quisara of the Indonesian island of Tidore, who vows to marry the man who can free her imprisoned brother.

Nicholas Wright's version of Chekhov's masterpiece, in which four young people are left stranded in a provincial backwater following the death of their father.

Lessing's 18th-century masterpiece, a passionate plea for religious tolerance.

A Jacobean tragicomedy from 1617, about a shepherd who seeks redress for a miscarriage of justice.

A chillingly grotesque farce set in the aftermath of the Russian Revolution.

Richard Eyre's high-profile adaptation of Ibsen's famous 'problem play' about a headstrong woman's determination to control those around her.

Caryl Churchill's spare and resonant version of Strindberg's enigmatic masterpiece.

The extraordinary and mesmeric play by the Swedish author who was reputedly a model for Miss Julie and Hedda Gabler.

A bold new version of the classic tragedy by one of Britain's hottest playwrights.

Richard Eyre's version of Ibsen's Ghosts is a fresh and vivid depiction of a woman who yearns for emotional and sexual freedom, but who is too timid to achieve it.

Using Shakespeare's orginal lines, alongside new text, Jeanie O'Hare retells The Wars of the Roses through the eyes of the extraordinary Margaret of Anjou.

Two plays by August Strindberg

August Strindberg's classic portrayals of secrets and lies, seduction and power – both written in the summer of 1888 – in brilliant new versions by Howard Brenton.

Cordelia Lynn's version of Chekhov's play, about three sisters trapped in a provincial town, waiting for their lives to begin.

A gripping drama of sex, power and passion from the Spanish Golden Age.

A powerful expressionist drama from the 1920s about the dependent status of women in an increasingly mechanised society, based on the true story of Ruth Snyder.