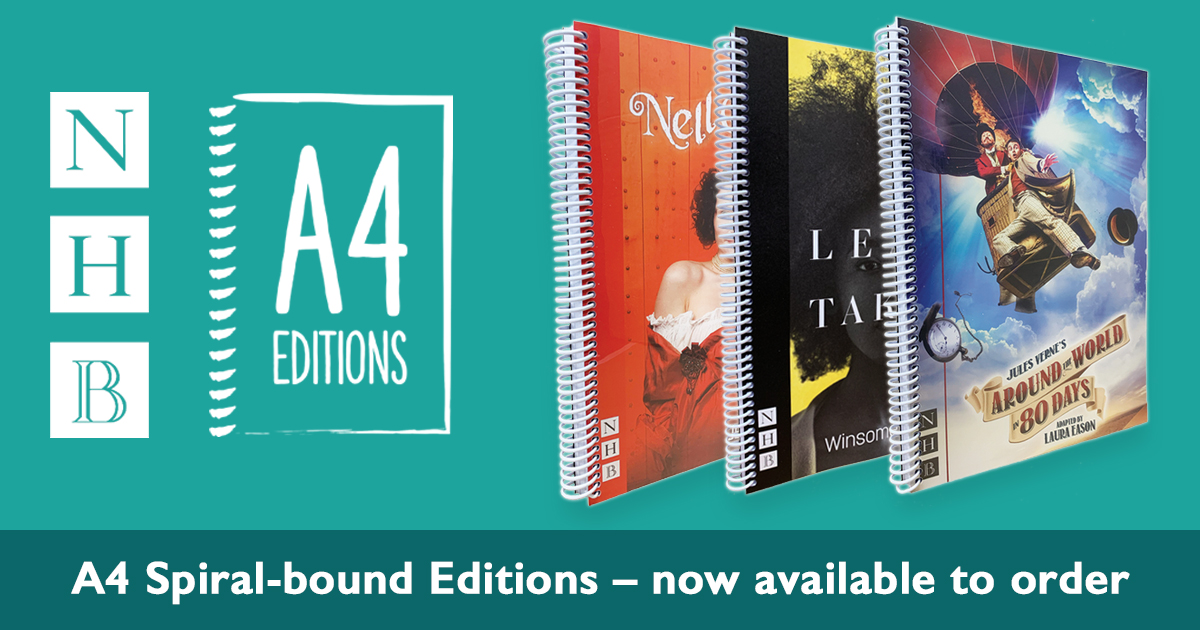 We're excited to introduce our new A4 Editions – the plays you love, bigger and better than ever.
Available now, these editions provide the same full texts as our normal paperback playscripts, along with some key extra features:
they're A4-sized with larger print – ideal for those with accessibility needs, as well as for making notes in the margins
they're spiral-bound for ease of use – perfect for lying open on a stage manager or technician's desk, so you'll never miss a vital moment
they feature a blank page opposite every page of text, allowing plenty of extra space for notes, cues or anything else actors, directors and others might need to add in rehearsal or production

A4 Editions of many of our most-popular plays can now be ordered exclusively from this website, priced at £11.99 each once our standard 20% discount has been applied.
See below for a list of all of the plays available in this format – when you've found the one you need, simply head to that play's page and click 'Add to Basket' just as you would for our paperback and ebook formats. Please note our A4 Editions are currently available for UK delivery only.
Interested in ordering an A4 edition of a play that's not on this list? Send us an email or call us on 020 8749 4953 and we'll see what we can do.