Wajdi Mouawad
Wajdi Mouawad is a Lebanese-Canadian writer, actor and director. He is known in Canadian and French theatre for politically engaged works such as his 2003 play Scorched (French title Incendies).
He was born in Lebanon in 1968, but fled the war-torn country with his family, living in Paris for a few years before settling in Montreal. In 1991, shortly after graduating from the National Theatre School, he embarked on a career as an actor, writer, director, and producer.
His plays include: Birds of a Kind (Governor General's Literary Award, 2019); Wedding Day at the Cro-Magnons'; Tideline; and Scorched (which was adapted into the Academy Award-nominated film Incendies.
From 2000–2004, he was the artistic director of Montreal's Théâtre de Quat'Sous. In 2005 he founded two companies specializing in the development of new work: Abé carré cé carré in Canada (with Emmanuel Schwartz), and Au carré de l'hypoténuse in France.
He is the recipient of numerous awards and honours for his writing and directing, including the 2000 Governor General's Literary Award for Drama, the 2002 Chevalier de l'Ordre National des Arts et des Lettres (France) and the 2004 Prix de la Francophonie. He is Artistic Director of the National Arts Centre French Theatre.
Scorched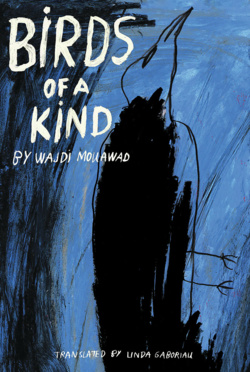 Birds of a Kind