Showing 37-54 of 1,808 items.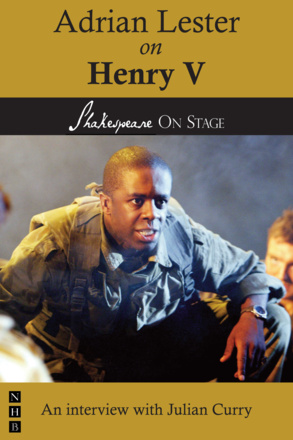 Adrian Lester discusses playing Henry V. Taken from Shakespeare on Stage: Thirteen Leading Actors on Thirteen Key Roles.
A host of tips and guidance on every aspect of the actor's craft, direct from some of the best-known stars of stage and screen, including Julie Walters, Lenny Henry, Harriet Walter, Simon Callow, Mark Gatiss, David Harewood, Jo Brand, Simon Russell Beale, Lesley Manville, Zawe Ashton and Mathew Horne, amongst many others.
A surreal and powerfully human look at the way we view our lives, and a haunting meditation on what it is to live – and to die.

A dramatisation of the extraordinary life of Jean Rhys, in which themes of femininity, literature and hysteria and madness collide with vivid force.

Rattigan's brilliant attack on the hedonistic lifestyle of the 'bright young things' of the 1920s and 30s.

A short play satirising the charity business, written for television. First broadcast on BBC One as part of the BBC's Play for Today series.

A touching and comic drama about a family reunion, delving into the turmoil, love and compromises of kinship.

An affectionate and witty comedy of recollection from one of the twentieth century's most significant writers. A family-based saga set in the years just before the First World War.

A resonant and surreal short piece published alongside What If If Only.

A turbulent black comedy about love, loneliness and how we shape our future.

There is limited availability of this title. Please

enquire

before placing your order.

Alan Rickman discusses playing Jaques in Shakespeare's As You Like It, in this ebook taken from Shakespeare On Stage: Volume 2 - Twelve Leading Actors on Twelve Key Roles.

A panoramic historical drama about the man whose devotion to Hitler blinded him to the worst crime of the twentieth century, drawing closely on Gita Sereny's definitive and magisterial biography of Albert Speer.

A simultaneous portrait of a woman at five different ages. Five actresses portray Albertine at different times of her life whilst conversing freely with each other and with their sister Madeleine.

Mike Bartlett's outstanding play, set in the ruins of a garden in rural England.

A thrilling play about family and social care that follows 11-year-old Sandy on her daring, Christmas mission to emulate Clint Eastwood and bust her gran out of lock-up.

Ben Jonson's classic comedy, in a handy pocket edition in the Nick Hern Books Drama Classics series.

An authoritative, step-by-step guide to the Alexander Technique, to help actors find new and beneficial ways of moving, thinking, breathing and performing. Written by an experienced teacher of the technique.

A collection of five plays by Alexi Kaye Campbell: The Pride, Apologia, The Faith Machine, Bracken Moor and Sunset at the Villa Thalia.