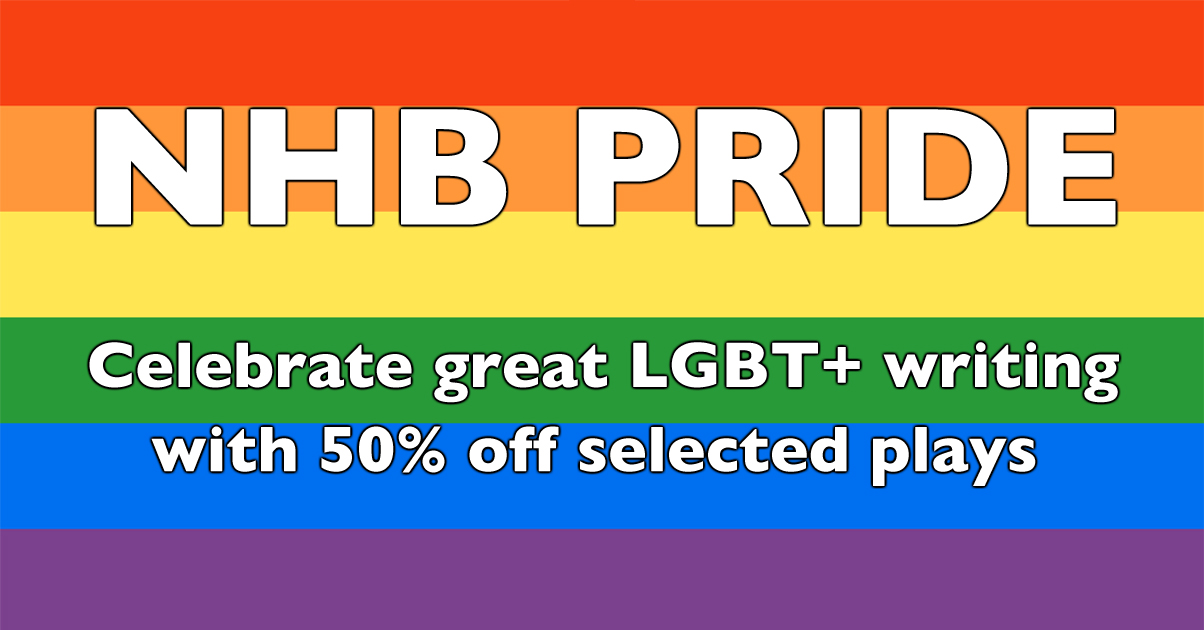 This offer has now expired. To make sure you don't miss out on any of our offers, subscribe to our newsletter and/or follow us on Twitter.
Pride Month 2019 is now underway – and this year's celebrations have an added significance as 2019 marks fifty years since the Stonewall riots, considered a landmark moment in the fight for LGBT+ rights.

So to mark the occasion, we're celebrating just some of the fantastic LGBT+ writing by our authors – and giving you a special chance to add to your collection.

Until 31 July, you can save 50% on twenty hand-picked, NHB-published plays that capture, chronicle and celebrate LGBT+ experiences and voices, when you use code NHBPRIDE at checkout on this website.
Browse the selection below and make your picks. This offer is valid until 31 July 2019, and applies to both paperbacks and ebooks (where available).