NHB Classic Plays
Showing 73-90 of 128 items.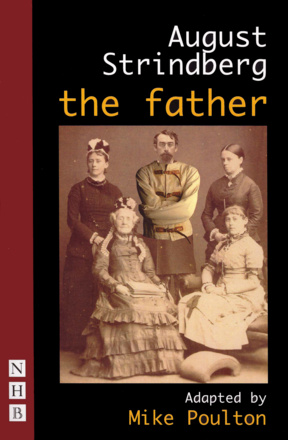 Strindberg's gripping psychological drama about the battle of the sexes, in a version by Mike Poulton.
A powerful play tracking the Yankee experience from innocence to corruption, from one of the twentieth century's most significant writers.

Anton Chekhov's four greatest plays in one volume - in sensitive, accurate and much-performed translations. In the Nick Hern Books Drama Classic Collections series.

Three of the most famous tragedies from Ancient Greece - Antigone, Bacchae and Medea - all featuring female protagonists.

Three of the most popular Restoration comedies in one volume, all dealing with the place of women in society.

Jamie Lloyd's version of Shakespeare's Richard III, edited for his Trafalgar Transformed production of the play in 2014, with additional bonus material.

Ibsen's three great 'problem plays', A Doll's House, Ghosts and Hedda Gabler, in sensitive and playable translations from the original Norwegian, along with a full introduction to the author, his times and his work.

Passionate, dangerously funny, and enduringly perceptive, a wickedly enjoyable black comedy that Strindberg considered his masterpiece.

Three of Federico García Lorca's most famous plays in a single volume: Blood Wedding, Yerma and The House of Bernarda Alba. Translated from the Spanish and introduced by one of Scotland's finest playwrights, Jo Clifford.

A consummate romantic comedy that dramatises the battle of the sexes with a dazzling display of Shakespeare's wit and wordplay.

All four of Oscar Wilde's famous plays in one volume, with an introduction by Emma French.

Frank Wedekind's famously banned German play about adolescent sexuality.

A classic tragedy of incestuous love between brother and sister. Published in the Nick Hern Books Drama Classics series.

The Ubu Plays: King Ubu, Cuckold Ubu & Slave Ubu

Alfred Jarry's trilogy of plays about the comically grotesque character of Pa Ubu, satirising power, greed, and bourgeois pretension.

Volpone is a Venetian aristocrat, a loveable rogue who enjoys the cunning pursuit of wealth more than money itself. Pretending to be mortally ill, he watches as his greedy neighbours swarm around him with expensive gifts in the hope of inheriting his fortune.

A classic comedy of manners from the Restoration period. In the Nick Hern Books Drama Classics series.

Oscar Wilde's audacious drama of social scandal centres around the revelation of a long-concealed secret. In the Nick Hern Books Drama Classics series.

A Jacobean gore-fest of enforced seduction and ultimate revenge. In the Nick Hern Books Drama Classics series.