Modern Drama
This section contains plays written or premiered after 1945.
Showing 271-288 of 1,720 items.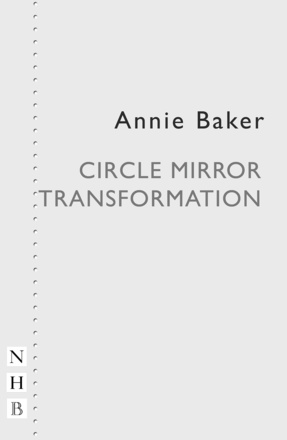 A quiet masterpiece tracing the lives of five strangers who come together in a community centre in Vermont, New England, for a series of creative drama classes for adults.
The Verity Bargate Award-winning play about three generations of a Dublin family.
The Verity Bargate Award-winning play about three generations of a Dublin family, plus two other plays: Boys and Girls and Drawing Crosses on a Dusty Windowpane.
Set on Christmas Eve during the latter days of the Civil War, this rich and moving play weaves a tapestry of historical characters, period holiday music, marches and spirituals, and tells a story of peaceful companionship and communal hope.

Funny, heartbreaking and beautifully observed, CLASS is an award-winning play about learning difficulties: in school, in life, wherever.

A collection of plays by the award-winning American playwright Sarah Ruhl, a dramatist with 'a unique comic voice, perspective and sense of theatre' Variety.

An epic short about rebirth, from the author of Jerusalem and The Ferryman.

A powerful play about the effects of Oliver Cromwell's military campaign in Ireland.

A thrilling play about the lure of the mountains, the drive to conquer and the price of staying alive.

A sassy, offbeat comedy-drama about rebelling against your roots.

A riotously funny satirical farce in the tradition of Rosencrantz and Guildenstern are Dead and Shakespeare in Love, from the author of The Libertine.

A taut, funny and powerful drama about the first generation of female soldiers to serve in the British infantry in close combat.

A short play exploring the private worlds of strangers, living side by side but generations apart.

McCafferty's break-through play, a tender and comic portrait of love, dignity and emotional damage.

A landmark play about sexual politics in colonial Africa and modern-day Britain, in which all our assumptions about sex and gender are stunningly exploded.

An acerbically brilliant satire that explores the fault line between race and property.

Four plays by Tina Howe: Coastal Disturbances, Museum, The Art of Dining and Painting Churches.

A playful, candid look at one man's sexuality and the difficulties that arise when you realise you have a choice.