Mark Rylance

Mark Rylance is one of the most acclaimed actors of his generation. He has played many of the great Shakespearean roles, both for the Royal Shakespeare Company and as Artistic Director of Shakespeare's Globe (1996-2006).
He has won numerous awards for roles in London and on Broadway, most famously in Jez Butterworth's Jerusalem, in which he created the role of Johnny 'Rooster' Byron. He won an Academy Award for Best Supporting Actor for his performance in Steven Spielberg's Bridge of Spies (2015), and played the part of the BFG in Spielberg's film adaptation of Roald Dahl's book. On television he played Thomas Cromwell in the BBC's acclaimed dramatisation of Hilary Mantel's Wolf Hall, directed by Peter Kosminsky.
As a writer, his plays include I Am Shakespeare (Chichester Festival Theatre, 2007) and Nice Fish (co-written with Louis Jenkins; Guthrie Theater, US, 2013; New York and West End, 2016).
Mark Rylance was knighted in the 2017 New Year honours list.
Photo by Simon Annand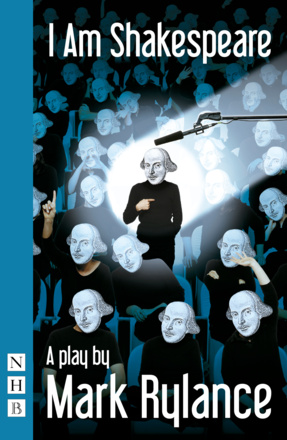 A fascinating, witty and characteristically exuberant dramatic exploration of the Shakespeare authorship debate.
An Actor's Guide to Shakespeare

An invaluable book for actors and directors who want to improve their understanding of Shakespeare's language in order to speak it better

A sublimely playful, profound and very funny play, by celebrated actor Mark Rylance and Minnesotan contemporary prose poet Louis Jenkins.