David Haig
David Haig is an actor and playwright. His stage plays include My Boy Jack and The Good Samaritan (both for Hampstead Theatre, London) and Pressure (Royal Lyceum, Edinburgh, and Minerva Theatre, Chichester). My Boy Jack was filmed for ITV, starring David, Daniel Radcliffe and Kim Cattrall, and broadcast in November 2007.
His distinguished acting career includes West End appearances in Yes, Prime Minister (a transfer from Chichester); Art, Dead Funny (a transfer from Hampstead), Journey's End, The Country Wife and The Sea. At the National Theatre he appeared in Alan Ayckbourn's House/Garden, and at the Royal Court in Hitchcock Blonde and The Recruiting Officer. He has worked extensively for the Royal Shakespeare Company, playing, amongst others, Angelo in Trevor Nunn's production of Measure for Measure. He won the Olivier Award for Best Actor for Our Country's Good at the Royal Court, and received nominations for Mary Poppins and Donkeys' Years, both in the West End.
His television and film appearances include Yes, Prime Minister, Mo, The Wright Way, Four Weddings and a Funeral, The Thin Blue Line, Talking Heads and Crime and Punishment.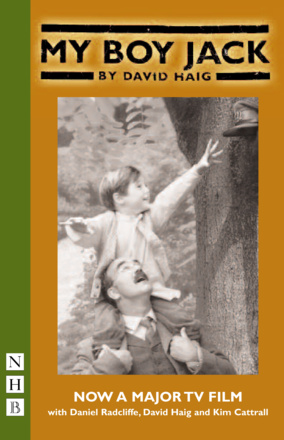 The tragic story of how Rudyard Kipling sent his son to his death in the First World War.
A provocative drama about good intentions going awry, from the well-known stage and screen actor.

There is limited availability of this title. Please

enquire

before placing your order.

An intense real-life thriller centred around the most important weather forecast in the history of warfare.