Showing 19-36 of 238 items.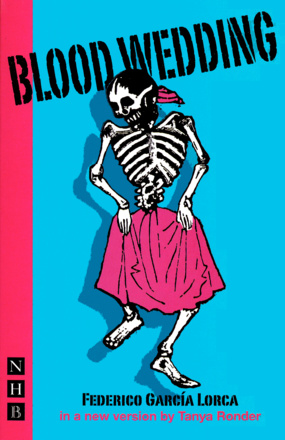 García Lorca's blood-soaked story of doomed love, in a version by playwright Tanya Ronder.
García Lorca's two most famous plays translated by two of America's most gifted poets.

An English verse translation of Molière's first great play.

Shakespeare's 'lost play' re-imagined

Set in the heat and dust of Andalusia in seventeenth-century Spain, Cardenio is the story of a friendship betrayed, with all the elements of a thriller: disguise, dishonour and deceit.

A pivotal work of European culture, with a character that has inspired artists from Goya to Picasso.

Middleton and Rowley's masterpiece, a tale of murder, lust, seduction and blackmail in the seventeenth century.

A delightfully lewd city comedy by the co-author of The Changeling.

Anton Chekhov's four greatest plays in one volume - in sensitive, accurate and much-performed translations. In the Nick Hern Books Drama Classic Collections series.

A collection of five of Anton Chekhov's best-known short plays, in brand new English translations.

Chekhov's classic tragicomedy, translated and introduced by Stephen Mulrine.

A unique edition of Chekhov's masterpiece in a brilliant translation by a world-renowned team of translators.

A fresh take on Chekhov's classic play, by the Tony Award-winning playwright of The Humans.

A Chekhovian family drama, first staged in Russia in 1905.

A waspish city comedy attacking the vices of hypocrisy, greed, self-indulgence and social pretension.

A classically bawdy Restoration Comedy, widely regarded as one of the filthiest and funniest plays ever written.

Passionate, dangerously funny, and enduringly perceptive, a wickedly enjoyable black comedy that Strindberg considered his masterpiece.

A sequel to King Ubu, Alfred Jarry's surreal and hilarious satire of power, greed, and bourgeois pretension. Cuckold Ubu continues the adventures of Pa Ubu.

A 17th-century play tracing the fortunes of two brothers shipwrecked in a foreign land.