Plays
Showing 37-54 of 1,985 items.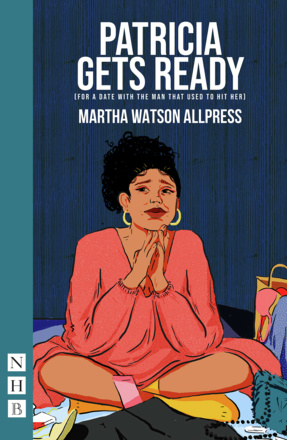 A powerful play for one actor about a woman recovering from an abusive relationship.
A comedy that explores how the everyday becomes political and the political becomes everyday in a conflict zone.

A heart-warming musical comedy about love, queerness, and belonging.

A sharp, timely and gloriously funny play that asks what faith really means in the age of artificial intelligence. Winner of the Bruntwood Prize Judges' Award.

A blistering melodrama from Jeremy O. Harris, whose play Slave Play received a record twelve nominations at the 74th Tony Awards.

A heartwarming and hilarious play exploring the clashes, compromises and comedy that come with living in a mixed-culture family in today's Britain.

A brilliant, award-winning play for a solo actor, about a young, successful barrister forced to confront the patriarchal power of the law.

A comedy for the new Restoration of the theatres, set in contemporary, post-pandemic London, full of illicit sex, political hypocrisy and the machinations of a fame-hungry elite.

A powerful, provocative play exploring psychogenic illness amongst groups of women throughout history, premiered by the Almeida Young Company.

A thrilling Gothic story of violence, retribution and justice, adapted for the stage by Kate Mosse from her own internationally best-selling novel.

A witty and fleet-footed adaptation that lays bare the beating heart of Charlotte Brontë's classic novel, whilst staying true to its revolutionary spirit.

A timely play about grief and the power of expression, rocking with raw emotion and sharp humour.

Giles Terera's powerful debut play about Olaudah Equiano and the historical movement to abolish slavery – a timely response to the social upheaval the world has witnessed in recent years.

A witty and sensitive portrayal of managing mental health within a family, highlighting the barriers we put up in order to put on a brave face.

A viciously funny play offering a dazzling glimpse into the underbelly of the greatest political show on earth: the US presidential race.

A play that tells the remarkable true story of an inspiring and brilliant woman: Ellen Wilkinson, who was a campaigning Labour MP in the 1930s and 40s.

A vivid and thrilling play about a pioneeringa and successful IVF innovator and his brilliantly dysfunctional family.

Wild Sky, Embargo & Outrage

A trilogy of landmark plays - Wild Sky, Embargo and Outrage - commemorating seven years of warfare in Ireland, from the 1916 Easter Rising to the Civil War which began in 1922.