Showing 109-126 of 1,885 items.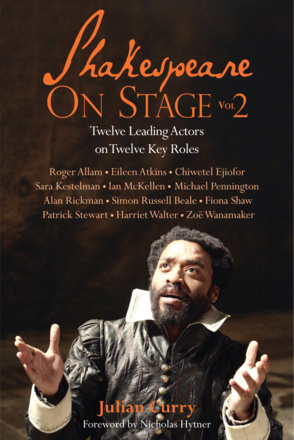 Twelve Leading Actors on Twelve Key Roles
Twelve leading actors take us behind the scenes of landmark Shakespearean productions, each recreating in detail their memorable performance in a major role.
A participative theatre experience about global consumer capitalism, offering readers the opportunity to play – as individuals or in teams – the managers of a clothing factory in China.

How to Do Less and Discover More

A practical guide to the Feldenkrais Method, for actors. Written by an experienced actor, theatre-maker and Feldenkrais practitioner.

Five new plays from VAULT Festival

An anthology of five of the best plays from VAULT 2018, London's biggest and most exciting arts festival.

A Longform Workbook

An inspiring and interactive workbook to help you develop skills for longform improvisation, by one of the UK's top improv performers and teachers.

A practical, accessible and inspiring guide to using puppetry in theatre, by a leading expert in the field.

A Practical Guide to Narrative Improvisation

An inspiring, hands-on guide to narrative improvisation, by the co-creator and director of the Olivier Award-winning improv show Showstopper! The Improvised Musical.

Five new plays from VAULT Festival

This anthology, the fifth from Nick Hern Books, comprises five of the best plays from VAULT Festival 2020, London's biggest and most exciting arts festival.

An authoritative, step-by-step guide to the Alexander Technique, to help actors find new and beneficial ways of moving, thinking, breathing and performing. Written by an experienced teacher of the technique.

A highly practical, comprehensive guide to exploring Shakespeare with young people – ideal for directors, youth theatre leaders, workshop facilitators and teachers.

Distinguished playwright David Edgar examines the mechanisms and techniques which dramatists throughout the ages have employed to structure their plays and to express their meaning.

A guide to one hundred brilliant plays addressing the most urgent and important issue of our time: the climate emergency.

The first, authorised biography of the anarchic comic genius, much cherished for his performances on stage and screen.

A Manifesto for the Twenty-First-Century Theatremaker

A practical, grassroots, self-empowerment book for theatremakers. An inspiring and unconventional collection of ideas and provocations designed to help anybody who wants to make live theatre.

From First Spark to First Night

A clear, supportive and comprehensive guide to writing a play – based on the author's long-running playwriting masterclasses, as taught at the UK's National Theatre.

A special edition of Mike Bartlett's acclaimed 'future history play', with exclusive bonus material.

Two plays

A double bill of plays from the frontline of climate change - an epic portrait of an England of the near future, in the grip of unprecedented and catastrophic floods.

A tender and funny tale about our secret selves, and our search for connection in a fractured world.