Modern Drama
This section contains plays written or premiered after 1945.
Showing 145-162 of 1,737 items.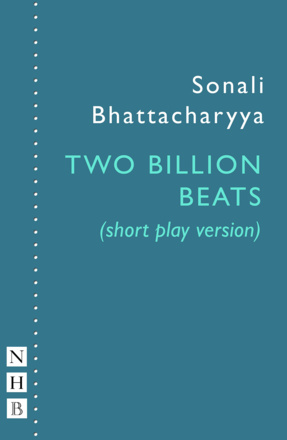 A short play about the unfairness of growing up in a world where you don't make the rules. First performed as part of Inside/Outside, a season of short plays staged at the Orange Tree Theatre, Richmond.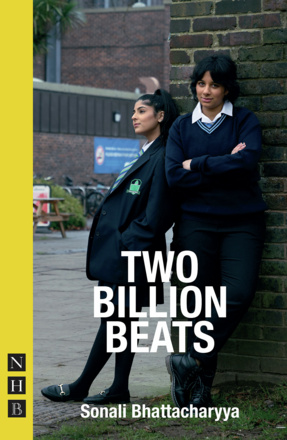 An insightful, heartfelt coming-of-age story and a blazing account of inner-city, British-Asian teenage life.
Kevin Elyot's evocative final play, a hilarious and heartbreaking tale of one family's hidden liaisons over half a century.

A chilling adaptation of Henry James's classic ghost story.

A chilling, queer play-noir set amongst the shadowy hills of Hampstead Heath.

A touching one-person play about a person's true identity, the first English-language adaptation of Emmanuel Darley's hit play, Le Mardi à Monoprix.

With a Welsh-language translation, Un Bore Mawrth

A funny and playful drama written specifically for young people, about what happens when the world literally turns upside-down. Bilingual edition: includes the original English play with a Welsh-language translation, Un Bore Mawrth, by playwright Daf James.

David Henry Hwang is known for exploring the complex relationships which bridge Eastern and Western culture in modern America. It is a subject that has long haunted American drama: how, in a land of immigrants, does one deal with one's heritage and construct a sense of identity.

An autobiographical monologue, written to be performed by its author David Edgar, in which Edgar at seventy confronts the ideals of his twenty-something self.

A play about the aftermath of violence, in conflicts around the world from Rwanda to Northern Ireland, and from Zimbabwe to Bosnia.

A play about the bonds of trust in a tight-knit Loyalist community, and how easily they are shattered, from the multi-award winning writer of The Force of Change.

From the Canadian author of Cold Meat Party and Love and Human Remains, in sharp, non-stop dialogue, True Love Lives tears open the nuclear family and finds the heart that is often lost and forgotten. 

 

A play about the notorious World War One femme fatale known as Mata Hari.

A radical satire of racism in theatre, widely considered the masterpiece of actress and playwright Alice Childress.

A penetrating play about belonging, family and the limitations of communication.

A searing play set in a near-future world, where those responsible for the climate emergency are being judged by a younger generation.

A tender but truthful exploration of love and ageing, asking how we choose to live in the face of soaring life expectancies. Winner of the 2017 Papatango New Writing Prize.

A play about the early resistance to policies of apartheid or racial segregation in Cape Town, South Africa, in the 1950s.