Modern Drama
This section contains plays written or premiered after 1945.
Showing 163-180 of 1,668 items.
A darkly comic fable of brotherly love and family identity, winner of the 2002 Pulitzer Prize for Drama.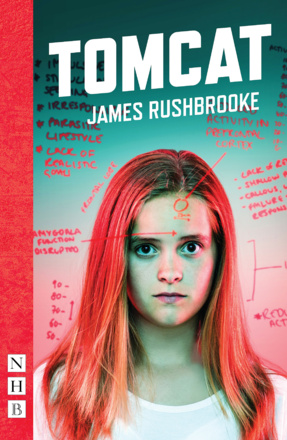 Winner of the 2015 Papatango New Writing Prize, Tomcat is a play set in a future world where diseases and disorders have been wiped out. How far will we go to keep humanity healthy?
From a Cambridge college to the battlefields of the Spanish Civil War, Today is a panoramic study of life, desire and the search for a fundamental self in the midst of a shifting, uncertain world.

An uplifting story of the triumph of love, inspiration and hope against all odds, laced with the song and dance of austere, 1940s Britain. 

Tituba by Winsome Pinnock is a one-woman show about Tituba Indian, the enslaved woman who played a central role in the seventeenth-century Salem Witch Trials.

A fast, wild and farcically funny play with a disturbing vision of a dystopian future.

A play that follows one woman from a Polish village to the bright lights of London, exploring the issue of abortion and the Catholic Church.

A large-scale historical romp in the terrain between Jane Austen and Charles Dickens.

A photojournalist is at home in Brooklyn recovering from serious wounds sustained whilst out covering war-torn Iraq, but longs for the adrenalin rush of her past.

A 15-minute play about childhood, disability and spending time on trains.

A beautifully simple debut play, about a woman's search for answers to her family's self destruction.

A hospital play that follows a tangle of doctors and nurses in a busy London hospital.

A short play about sponsorship and the arts.

A child-psychologist attempts to record what she's spent her whole life trying to forget, as the memories of former patients collide with her own.

Franz Xaver Kroetz is a controversial figure whose works have helped reshape world drama over the last two decades. His unsparing portraits of life in Germany's lower middle-class redefine the notion of realism on the stage.

A poignant and sensuous stage adaptation of the 1961 Oscar-winning film written and directed by Ingmar Bergman.

A historical play about a battle of wits between Oliver Cromwell and John Milton, by the well-known actor Jack Shepherd.

A gripping drama about Ruth Ellis, the last woman to be hanged in Britain.